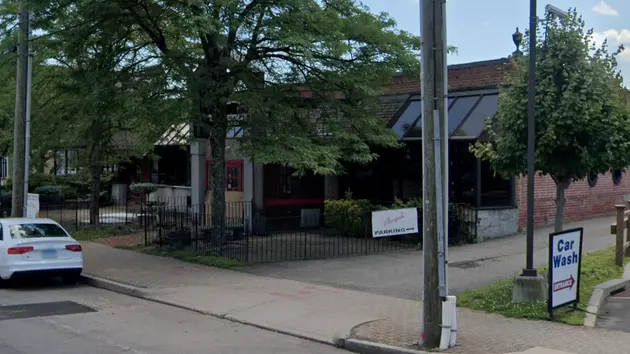 I'm Sorry, That Escalated Quickly West Hartford's JAR + Bar
Google
West Hartford is one of the best destinations in Connecticut for food lovers, there are hundreds of diverse restaurants serving every cuisine that you can think of. Sadly, there's one less place to enjoy great food at the moment, and it came as a surprise.
JAR + Bar (Just Another Restaurant) was located at 179 Park Road until last weekend. My wife and I dined there over the summer, and fell in love with their Bahn Mi sandwich. It reminded us of the one we used to get from the Chief Brody food truck that unfortunately isn't around anymore. If you've never had it, JAR's Bahn Mi is top notch, the thick-cut pork belly? Wow.
Anyway, last Friday we were thinking about taking a ride out to get a couple, but just before we were ready to head out, JAR + Bar posted on their social media that due to mechanical issues, they would be closed for the weekend. We were disappointed, and worried that something had flooded or worse. This past Tuesday, October 25, a follow-up message was posted, "Unfortunate, but for the better, we are moving to a new home".
This shocked me, because JAR + Bar has not been at their location for too long, they opened up in 2021, and the place was gorgeous. My shock deepened on Wednesday evening, when the latest update was posted. It reads "Unfortunately, our building was sold to a new owner, and we are no longer able to stay in our space. We were taken by surprise and are trying to process it all. We are actively looking for a new location to bring back all of JAR + Bar's wonderful food and people! Stand by for updates! We love you all and thank you for supporting us!"
I'm sorry JAR + Bar, what an awful feeling. A few of my friends have been put through that over the years, but they came through stronger. I'm rooting for you, and we'll be in for that pork belly when you get back up and running.
Connecticut's Booziest Towns/Cities
I Never Had a Bad Fish Fry at These Restaurants In Connecticut
I'm a sucker for fish and chips, if it's on someone's menu, I order it. it's been one of my favorites since the glory days of Arthur Treacher's. Around Connecticut, some are bad or inconsistent, but these three restaurants are superior.
Check Out The 21 Connecticut Restaurants Among The 'New England Top 100'
Recently Yelp published its list of the
top 100 restaurants in the New England
area and Connecticut should be proud of itself with 21 that made the list. From thin-crust pizza from Zeneli's in New Haven to the wonders of the Mediterranean with dinner at Yalla Organic Hummus & Grill in Fairfield. Let's take a look at the Connecticut restaurants that made the list compiled by our good friends at Yelp.