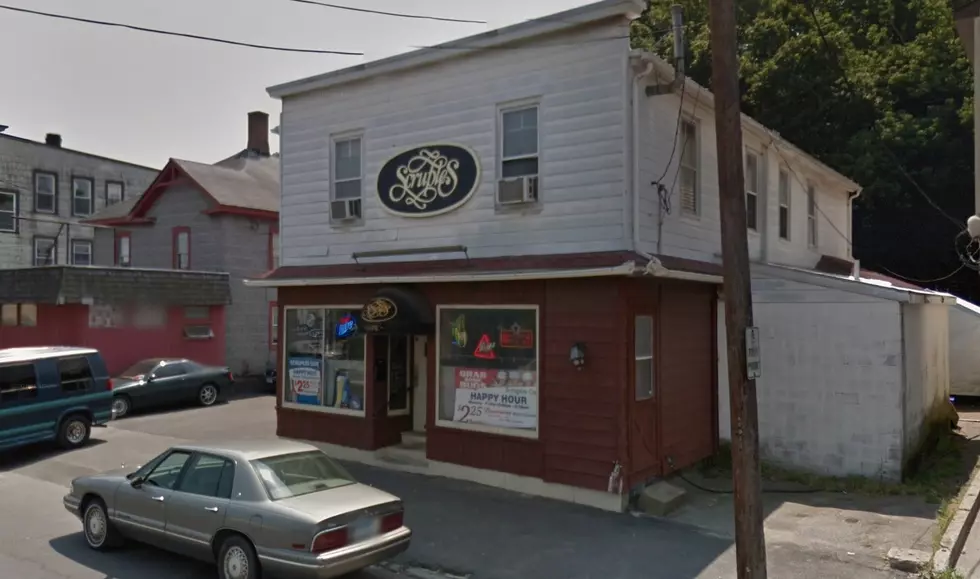 I Miss the Pasta Fagioli at Scruples in Waterbury
Google
I took a walk down Waterbury, Connecticut memory lane with my Aunt and Uncle this weekend. We chatted about the city we all grew up in, and how it's changed from the 1950's - 2000's. We mostly talked about the wonderful people that we met along the way, and the memories that we cherish.
One of my fondest was hanging out with my dad and his friend Nick Jamele, who owned Scruples Café on Watertown Avenue. Dad used to take me down to Scruples on Saturday afternoons in the summer time, and Nick would go into the kitchen and bring out a huge pot of pasta fagioli. We would sit there and inhale the whole thing, laughing about the fights they used to get in at the Carousel, or the time Tiny got a crate of lobster tails off the back of a truck. After Scruples, we always stopped into Morcey's and got a couple of Adam's Baskets to wash the pasta fazoooool down. I'm still hoping that the Morcey's come to their senses and shoo Big Frank out of the premises, oh well.
I'll go on record here, the best pasta e fagioli (Respect the spelling) that I ever had was at the Pontelandolfo Community Club on Farmwood Road in Waterbury. The best pasta fagioli I ever had was at Scruples. God I miss my dad, and Nick. Both left us during the 2010's. After Nick passed away, it remained Scruples for a little while, and I remember it was then called the Cache Café, and The Mix Café now.
Memories, it's sometimes all we have left. I'll write about Como the Clam man next time.
Back in the Day, What Concerts Did You See at Lake Compounce?
Lake Compounce recently announced that they're building a floating stage, and bringing live music back in the Summer of 2023. I loved going to concerts at Compounce back in the day, and I saved some of my ticket stubs, were you at these shows?
The First 9 Locations in Connecticut You Can Buy Legal Weed In 2023
The countdown to the sale of recreational marijuana in Connecticut is officially underway and this is directly from a press release from the Connecticut Department of Consumer Protection.
The following Medical Marijuana Dispensaries have been notified that they successfully completed the necessary steps for conversion to a hybrid license and may begin selling cannabis products to all adults 21 and over, beginning no earlier than 10 a.m. on January 10, 2023
The Best Pot Pies That I've Tried Around Connecticut
We all love chicken pot pies, but have you ever tried a clam pot pie? A Seafood pot pie? I love different variations of the classic recipe. Here are my favorite locally-made pot pies around Connecticut.