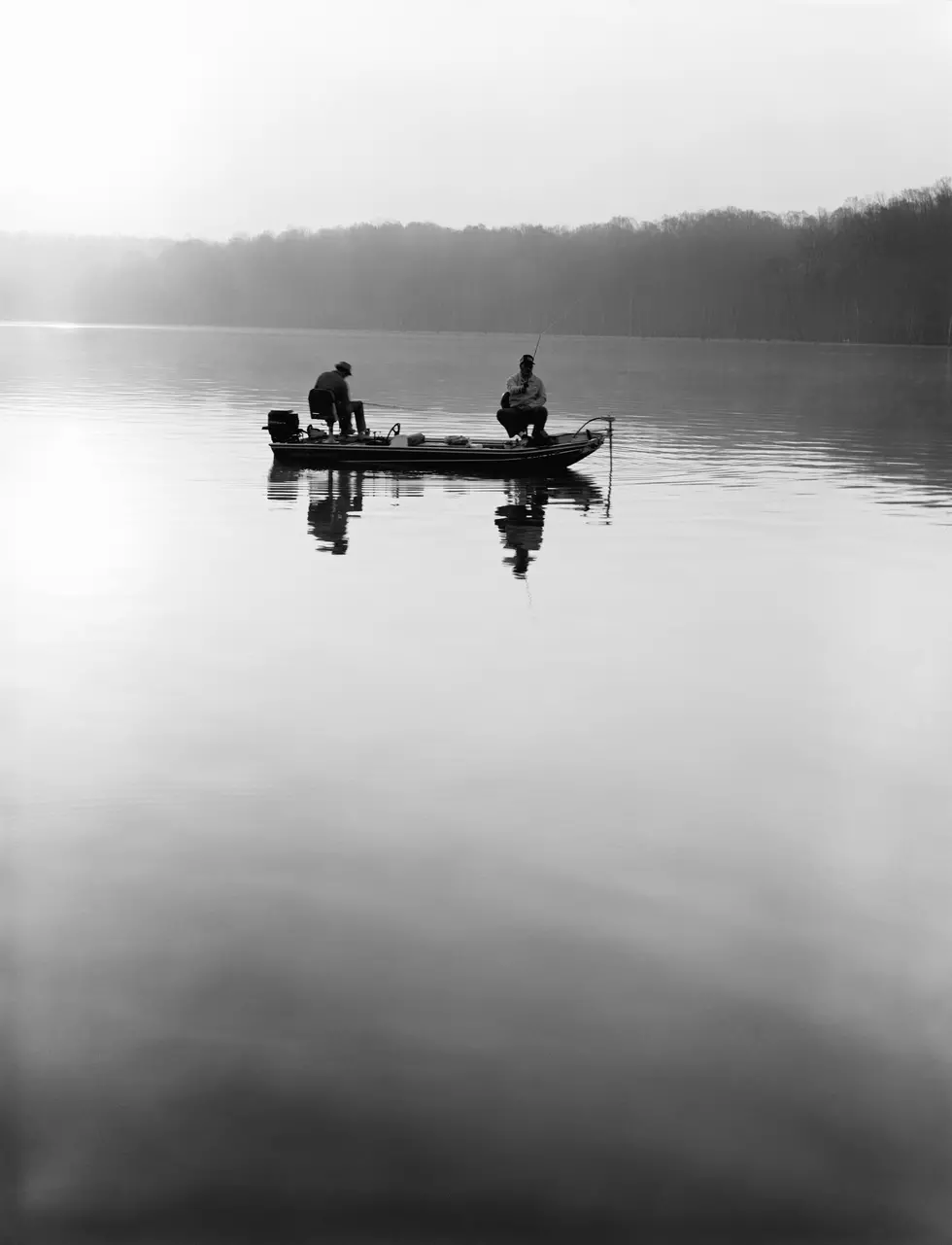 Greater Danbury Area Fishing Lakes Open to the Public
Retrofile/Getty Images
I haven't been fishing in a long, long time. The memories of fishing are mostly of mosquitos, dad drinking beer, and no one catching anything, ever.
With the "Show Us Your Bass" contest happening, we thought it would be a good idea to highlight a few of Greater Danbury's public fishing lakes where, who knows, the granddaddy-of-them-all may reside. The biggest (insert what kind of fish here) you have ever seen may just be a short drive away from your doorstep. There are lakes all over the place both public and private, of course, we won't talk about someone's private little "honey-hole" that is super secret, just the ones we can all go and "wet a line" at.
By the looks of it, there are a ton of you out there with your rods and reels catching some really nice fish. My hat goes off to you folks who have sent in your pictures of you and your amazing catches. Some unbelievable freshwater aquatic life is out there in our part of Connecticut just waiting for you to fulfill your fisherman fantasies...I know that sounds weird, but you get the idea.
Wow, Michelle Foss, that is a huge bass! She sent in this pic for our "Show Us Your Bass Contest", it is amazing and we are all jealous.
So let us take a short trip to 6 different places in the Greater Danbury area that the public can go and fish, provided you follow all the rules for each location and have a proper fishing license. We will be specifically looking at, Candlewood Lake, Doyles Pond, Lake Wackawana, Squantz State Park, Lake Lillinonah, and West Lake Reservoir. If I missed some, and I am 100 percent sure I did, hit me up in the comments below or on Facebook. Good luck and happy fishing!
Greater Danbury Fishing Lakes Open To The Public
Fishing is a huge part of life in Connecticut, with 180 public fishing lakes and ponds statewide, we thought we would highlight some right here in the Greater Danbury Area. Make sure you follow all rules for each location and have the proper fishing license...
Show Us Your Bass 2022
Not Surprised That CT DID NOT Make 'The Top 10 Redneck States in America.'