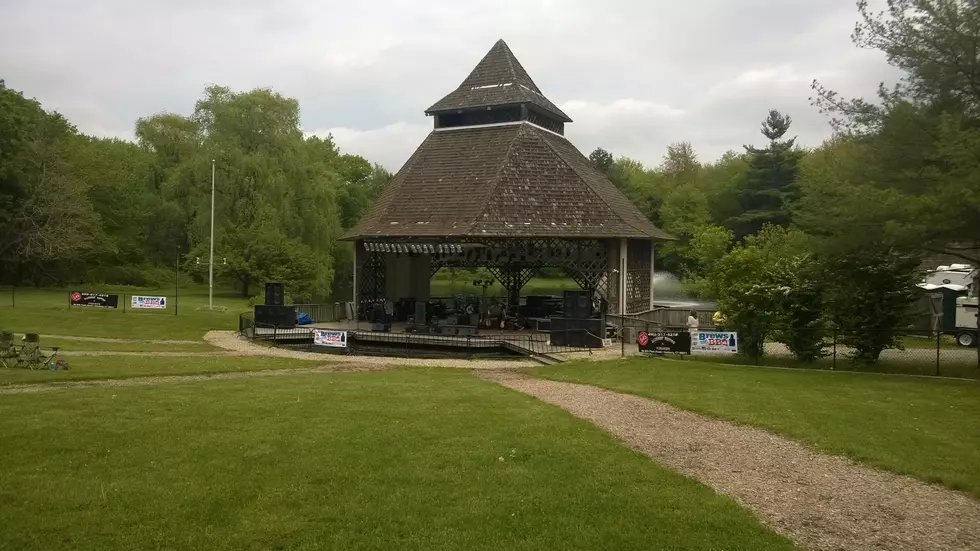 Fore 'N Aft Benefit Concert Hits Ives Concert Park in Danbury This Saturday
Townsquare Media
Last year, a large group of people that used to party at the old Fore 'N Aft rock clubs in CT and NY came together to see some of the bands that used to perform at the clubs, and celebrate glory days and old times. While the show was originally intended as a one-off, the response was so strong that the organizers decided to make it an annual event. The second annual Fore 'N Aft Benefit Concert is this Saturday at the Ives Concert Park in Danbury.
This year's lineup is very strong, featuring headlining performances from Billion Dollar Babies, the Good Rats, and Bonnie Parker and Tang.
Billion Dollar Babies is a band comprised of original members of the Alice Cooper Band: Dennis Dunaway, Neal Smith and Michael Bruce. These guys were the sound behind Alice's early great hits, including "I'm Eighteen," "School's Out," "No More Mr. Nice Guy" and many more.
The Good Rats' founding member and leader Peppi Marchello passed away in 2013 but the band continues with Peppi's son Stefan Marchello at the helm. The Rats were known for their explosive live shows and are members of the Long Island Music Hall of Fame.
Bonnie Parker is in the Fore 'N Aft Hall of Fame, having played the clubs many times. Her current band, Tang, is an NYC-based alternative-metal trio.
Also appearing at the show on Saturday: Sapphire, the Emily Band, Direct Drive, Stone Cold, Dan's Garage and Goodtime Charlie's Band. Charities that will benefit from the show include K-9 First Responders, the Stephen Siller Tunnel To Towers Foundation, the John W. Nick Foundation for Male Breast Cancer Awareness and Treatment, and Rock and Wrap It Up. Doors open at 1PM and advance tickets are available here. Tickets will also be available at the gate.