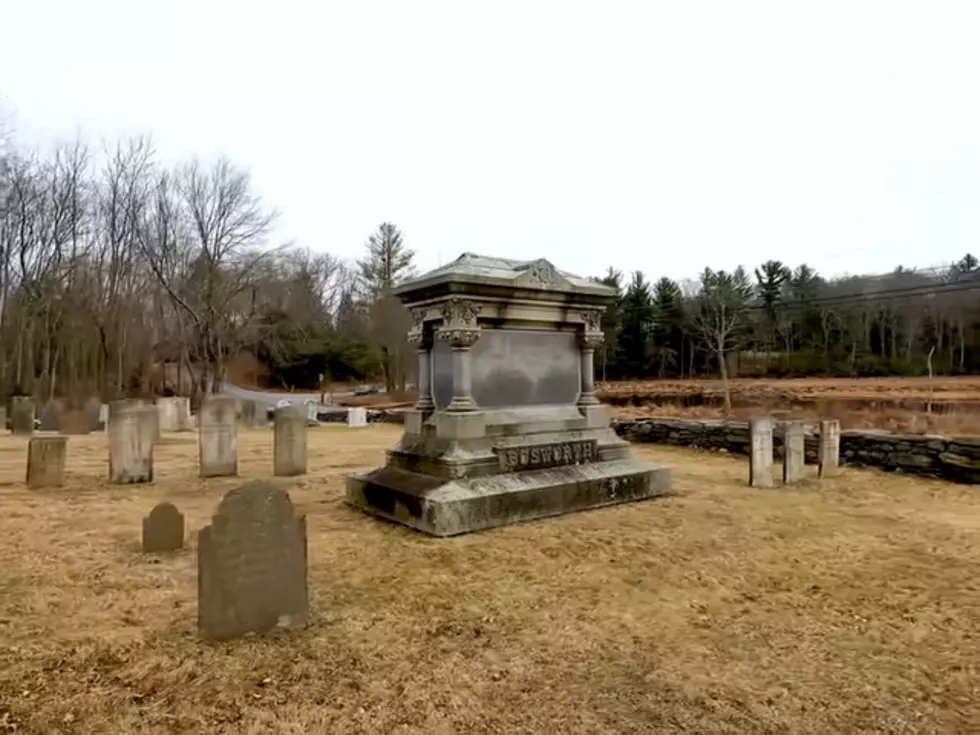 Fact or Fable? Legend of the Giant Bosworth Grave Monument in Eastford
YouTube/Dime Store Adventures
Some people love their families and would do anything for them. Unfortunately, that is not what happens in every family, and that could possibly be the case for one guy named Loren Bosworth from Eastford, Connecticut.
Loren passed away a long, long time ago in 1907 at the age of 79, and some locals around Eastford believe that he intentionally spent all of the extra money he had on his gravestone monument to spite his dear family. Our thanks to YouTuber, Dime Store Adventures, for the heads up on this very interesting story, for the awesome video, and for doing all this amazing research.
Fact Or Fable? Local Legend Of The Giant Bosworth Monument In Eastford
For more stuff written by your friendly-neighborhood DJ, you can tap or click right here. Speaking of legends, here is an article about three Connecticut urban legends, thanks for hanging out with me, and see you guys again very soon.
Step Inside The $15.75M Estate Of Shonda Rhimes In Westport, Connecticut
A Look At Legendary Connecticut Ghost Hunter's Beautiful Original Artwork
6 Of The Oldest Restaurants In The Northeast Worth The Drive
We will take a look at 6 of the oldest restaurants that are within driving distance...
The Griswold Inn is located in Essex and in New York it's The 76' House in Tappan. I was curious and looked at what is the oldest in nearby New Jersey, Pennslyvania, Massachusetts, and Rhode Island.
In New Jersey we will look at The Cranbury Inn located in the township of Middlesex, in Pennsylvania, it will be McGillin's Olde Ale House located in Philadelphia.
In Rhode Island, we will look at the White Horse Tavern in Newport, and in Massachusetts its Union Oyster House in Boston.