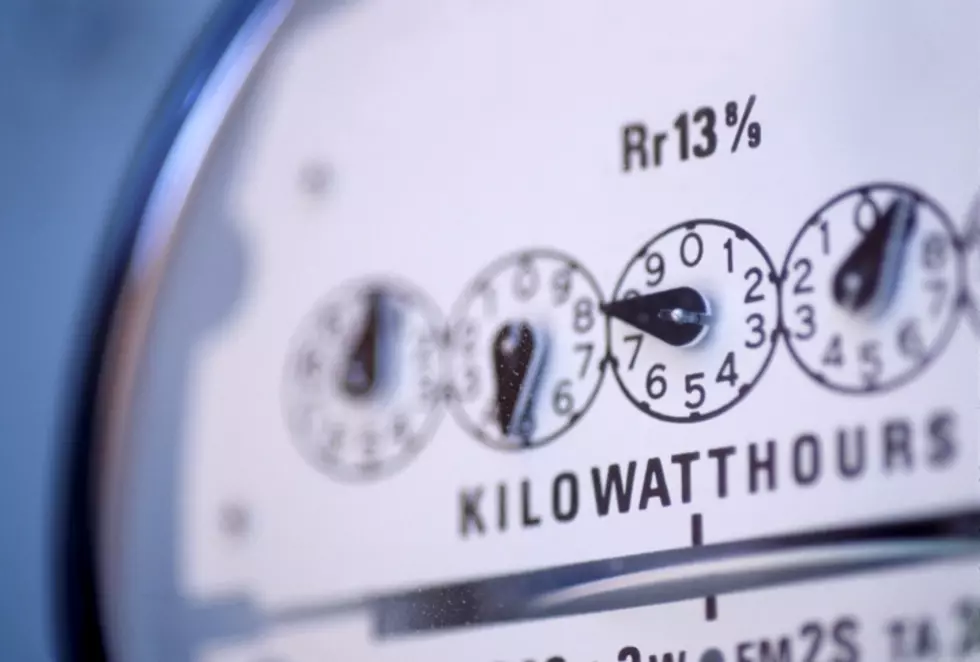 Eversource Responds to Shocked Connecticut Customers After Bill Increase
Think Stock Image
Back in November, we reported about many Eversource customers seeing a large increase in their bills, especially with the delivery rate. Now it's seems to be dejavu all over again.
If you've looked at your most recent Eversource bill and couldn't believe your eyes, you're not alone. Many customers from all over Connecticut seem to be experiencing 'electric bill shock'. So why is this happening again? Last time when we talked to Eversource back in November, they said it was a "generation increase", and had nothing to do with any rate hike. Well, now bills are sky high once again with some people getting wacked with double or triple delivery rate charges.
To get to the bottom of things, we reached out to Mitch Gross from the Eversource Media Relations department and here's what he had to say about why many customers are seeing massive increases in their monthly bill:
"First of all, it's on the delivery side of the bill. The supply side is lower because the wholesale energy costs have dropped. There are two categories on customers' bills – supply and delivery. These supply and delivery charges are inter-related—the more energy a customer uses, the higher both the supply and delivery portions of the bill will be.  The increase customers are seeing now is a combination of higher supply costs - the direct cost of electricity that just increased on January 1 and increased usage due to more people working and learning from home. In past years, the supply portion of the bill was larger than the delivery part. No longer. Wholesale energy costs today have dropped significantly, so even with the supply side increase that recently went into effect, the supply portion on your bill is now less than the delivery portion."
So what we're being told is the recent delivery rate increase is the main culprit in these higher electric bills? Here's what Mitch had to say about that:
"The supply charge changes every Jan 1st and July 1st  – per CT state law and reflects the straight cost of the energy that customers use in their homes. This supply charge is based on the direct cost of power that we purchase. We make no profit on this portion of the bill.  Beginning January 1, this rate changed from 7.375 cents per kilowatt-hour to 8.391 cents per kilowatt-hour. Meaning, residential customers on our Standard Service rate and using an average of 700 kilowatt-hours of electricity per month are seeing an increase of approximately 4.8% or $7.11 per month in the supply portion of their bill. The delivery side of customers' bills is made up of several fees and charges (8 line items) that reflect our costs to serve customers. These include costs associated with our "transmission" system, which moves power long distances at high voltages from power plants to customers' homes or businesses, and costs of maintaining and modernizing the local network of poles, wires and other equipment to a customer's location. It also includes costs that the company is required to include by state policymakers for initiatives like the Energize CT energy efficiency programs and the costs of buying power from third-party renewable energy producers. ALSO - These delivery charges have not changed - they have been frozen by PURA."
So if anyone has any questions regarding their bill, what can they do?
"We encourage our customers to contact us at 800-286-2000 to find out more about their bill and to find out more about energy saving programs we offer, they can also visit www.energizect.com."
Enter your number to get our free mobile app
KEEP READING: Scroll to see what the big headlines were the year you were born