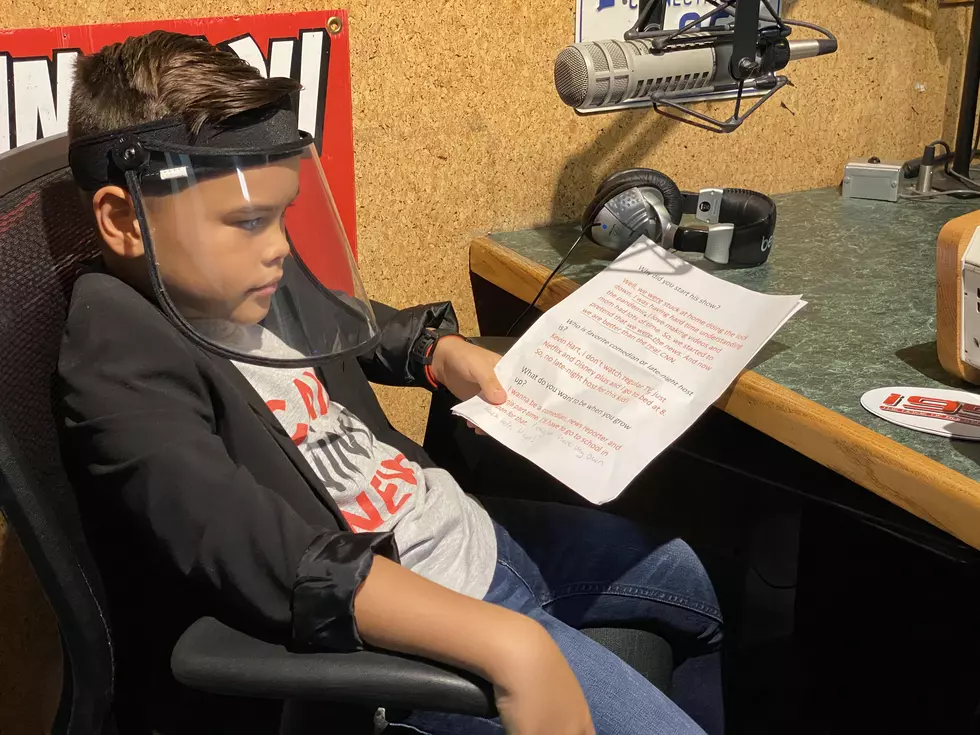 Eight Year Old Caio of 'Caio Ninja News' in I-95 Studio Discussing Newfound Fame
Photo: Emanuela Palmares
"Caio Ninja News" is all the rage in the Greater Danbury Area. The Youtube series is hosted by Danbury's own, eight year old Caio and it's popularity has led Caio to be featured on HBO.
Caio came into the I-95 studio to discuss the hype surrounding his Youtube channel and the inspiration for the project but not before a proper photo-shoot.
Eight Year Old Caio of 'Caio Ninja News' in I-95 Studio Discussing Newfound Fame
We talked to Caio about his encounter with CT Governor Ned Lamont, his wardrobe, his prep, his video being featured on John Oliver's show and then we talked with his mother. Emanuela Palmares is a Danbury area politician and activist who advocates for the special needs community.
Caio is bright, funny and also happens to be on the autism spectrum. First we will hear from the young man and then from his mom.
Caio behind the scenes...
Don't forget to support Caio by liking, sharing and subscribing to his Youtube channel "Caio Ninja News." 
Enter your number to get our free mobile app
5 Famous American Quotes With Modern Relevance