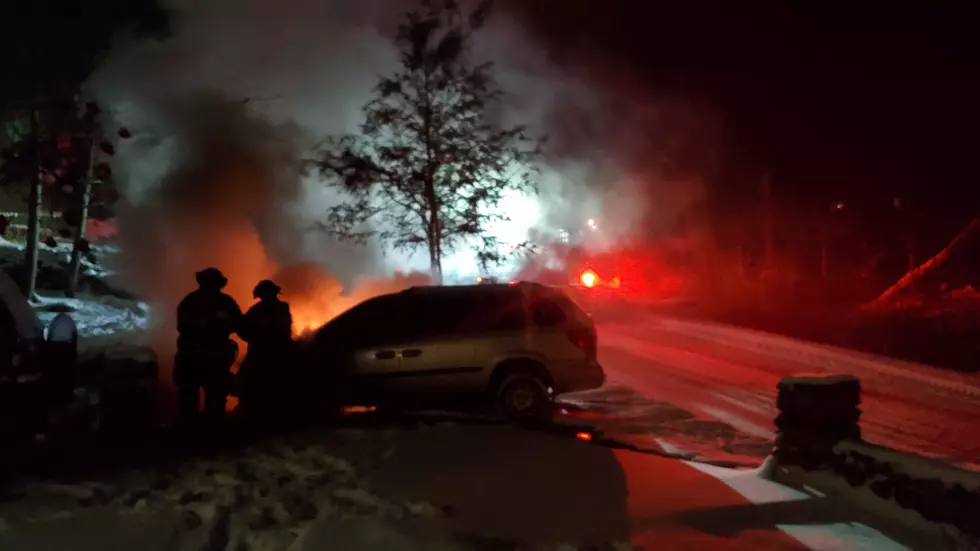 Danbury's Bravest Fight Car Fire Through Snowstorm
Danbury FD
Firefighters worked through snowy conditions to do their part in taking out a local car fire Saturday night (January 18).
According to the Danbury Fire Department, the city's bravest responded to reports of a car fire in the area of the Lake Waubeeka community that was a little too close to a nearby home.
Because of the fire's close proximity to the home and the fact that it was snowing quite heavily at the time of the call, the DFD chose to use some extra precaution, dispatching the first responders as if it were a structure fire. At that point, tankers from both Danbury and West Redding were added to the assignment.
The Danbury FD says that Engine No. 26 arrived on the scene first and was able to knock the fire down very quickly, and thankfully, before it spread even closer to the home. During that time, Engine No. 22 and Miry Brook Tanker No. 13 arrived to provide assistance.
When all was said and done, the Danbury Firefighters made quick work of the car fire and there were no injuries reported.
Here is a small gallery of some photos from the scene:
Enter your number to get our free mobile app