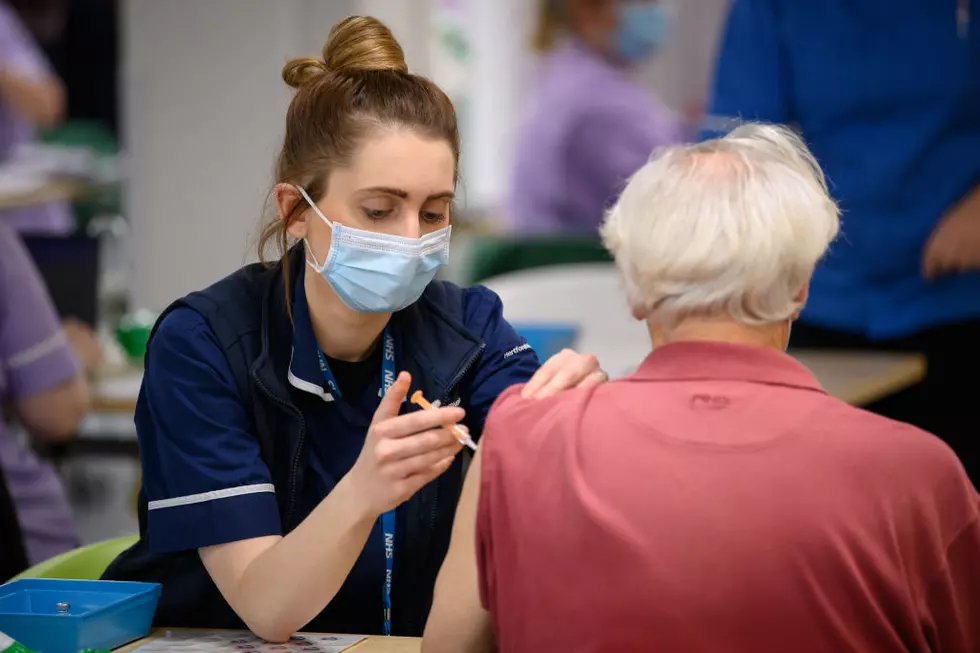 Danbury Vaccine Clinic Reaches Milestone After Administering 10,000 Doses
(Photo by Leon Neal/Getty Images)
Talk about one city that's really getting down to business when it comes to getting residents vaccinated.
Late last week, Danbury's vaccine clinic administered its 10 thousand coronavirus vaccines.
The clinics are part of the Danbury Department of Health & Human Services, and have been happening at Rogers Park Middle School over the last month or so. According to patch.com, Danbury's clinics were among the first in the state to fall under the auspicious of a municipal department, plus the local Health Department is using it's resources and many local volunteers to help man the program.
Now these numbers do not account for vaccines being distributed by Nuvance Health or the CHC at Danbury Fair Mall, so this has been quite an accomplishment.
Kara Prunty is the acting Health Director in the city and she says this milestone wouldn't have been possible without the help of the volunteers.
When we realized there was an opportunity to receive doses and start vaccinating our first responders, my staff didn't question whether or not we could handle it, they just asked 'when can we start?'.
Another plus has been the ability to reach out to areas of the city's population who, if it wasn't for these clinics, may not have had an opportunity to get vaccinated. The clinics have worked with senior facilities, the Senior Center, and other local agencies throughout the city. As Kara Prunty pointed out, it's all about the desire to help put this virus in the rear view mirror.
Our motivation to vaccinate our community hasn't changed from the 75-plus population to teachers, we are here to help fill this need for Danbury, as are our partners at CIFC, CHC, and Nuvance Health.
The number of vaccine doses the city receives each week as well as the appointment scheduling is handled by the Connecticut's Vaccine Administration Management System.
For more information and to get details on how to schedule your vaccine just visit the City of Danbury website.
Mayor Joe Cavo Wrapping Up Virtual Restaurant Month in Danbury
Danbury Mayor Joe Cavo and the wonderful folks from the City Hall office have been celebrating virtual restaurant month for all of March. Mayor Cavo, his staff and offices with connections to City Hall have been purchasing and eating food from some of Danbury's best eateries and there are many to choose from. Take a look at where our Mayor has been.