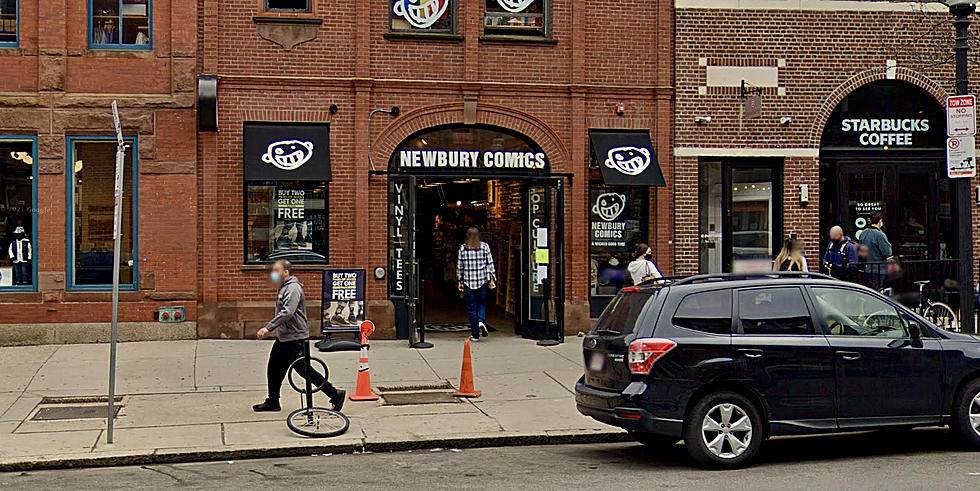 Danbury Fair Mall Scores the Latest Newbury Comics Store
Google Street View...
It's happening comic book lovers! Get ready for "a wicked pop culture emporium of fun" when Connecticut's newest Newbury Comics store opens in the Danbury Fair Mall.
Personally, comic books are not my thing, but Newbury Comics is not just comic books. They also sell vinyl records, Pokémon cards, along with superhero gear. Pop culture gear is what Newbury Comics is all about.
In 1978, MIT students John Brusger and Mike Deese had built up a phenomenal collection of comic books, which became their motivation to jump-start a new business called Newbury Comics.
As the 70s morphed into the early 80s, the duo decided to expand their inventory. Additionally, they added music, collectibles, clothing, toys and other items that would be considered pop culture.
Also, in the early 80s, Dreese decided to add a box of vinyl records to their comic book collection as an experiment. The response from their clientele was so successful that they found themselves in the music business.
The early 80s brought along the post-punk and new wave era of music, including bands like The Clash, U2, and The Pretenders. Because Newbury Comics was based in Boston and the city has always had a flourishing music scene, customers flocked to their store at 268 Newbury Street.
When I spoke with the senior property manager for Danbury Fair, Maura Ruby, she told me that Newbury Comics will be moving into the former storefront once occupied by Build-A-Bear and they're aiming for a mid-August opening.
50 Famous Brands That No Longer Exist
Connecticut's Coolest Comic Book Stores