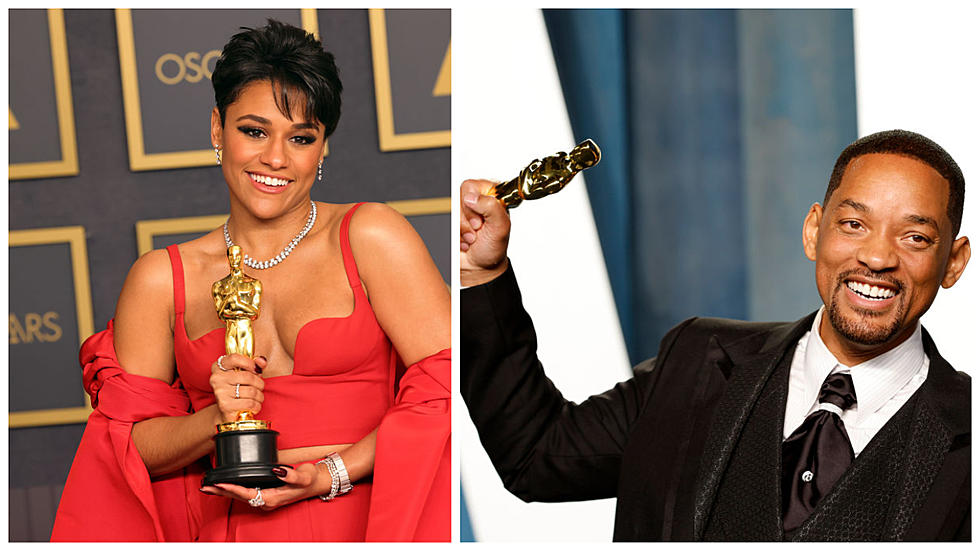 CT Manicurist Did Nails For Will Smith + Ariana DeBose At Oscars
Getty Images
She was once the go-to manicurist in the New Haven, Connecticut area, now she's doing manicures for the stars.
Her name is Temeka Jackson, and at the young age of just 19, she became the first African-American nail technician in the city of New Haven.
After working at various salons in the New Haven area, she finally got her first big break to showcase her talents while working at TJ Nails on Whalley Ave. in New Haven. It wasn't long before Temeka became the most sought after nail tech in New Haven.
According to her profile on nailabo.us, the high demand for her service took her beyond the state of Connecticut, and she took jobs in Atlanta, New York City, and now has her own shop in Los Angeles called "Custom Nails By Temeka" where she incorporated her nail designs and press on nail designs to take her craft to new heights.
Her press on nail designs have been featured nationally and have been worn by celebrities like Alicia Keys and Quinta Brunson, so it was no surprise when we learned from her Instagram page that her work appeared at this year's Academy Awards via the hands of Oscar winners Will Smith and Ariana DeBose.
Now most of the time at these award shows, the hands are the last thing everyone is looking at especially on the Red Carpet where what the stars are wearing becomes the main priority, but no one could have even foreseen the attention Will Smith and his hands would get for the now infamous slap heard round the world.
As you check out this picture, look at how nice Will Smith's nails look, even Chris Rock got a up close and personal look at Temeka's work.
According to CT Post, Jackson posted this congratulations to Will Smith after he had won his Oscar.
"CONGRATULATIONS @willsmith it is an honor to work with you!!".
By the way, Jacksons designs have also been featured in music video's by Justin Bieber, and her work has appeared in magazines like Essence and Rolling Stone.
LOOK: The most famous actress born the same year as you
Many of the actresses in this story not only made a name for themselves through their collection of iconic performances, but also through the selfless, philanthropic nature with which many of them approached their stardom. In an age of flipping the script on societal norms, many of these actresses are using their voices and platforms to be advocates for those who are otherwise unheard.
LOOK: The Most Famous Actor Born Every Year
LOOK: 50 Black actors who made entertainment history