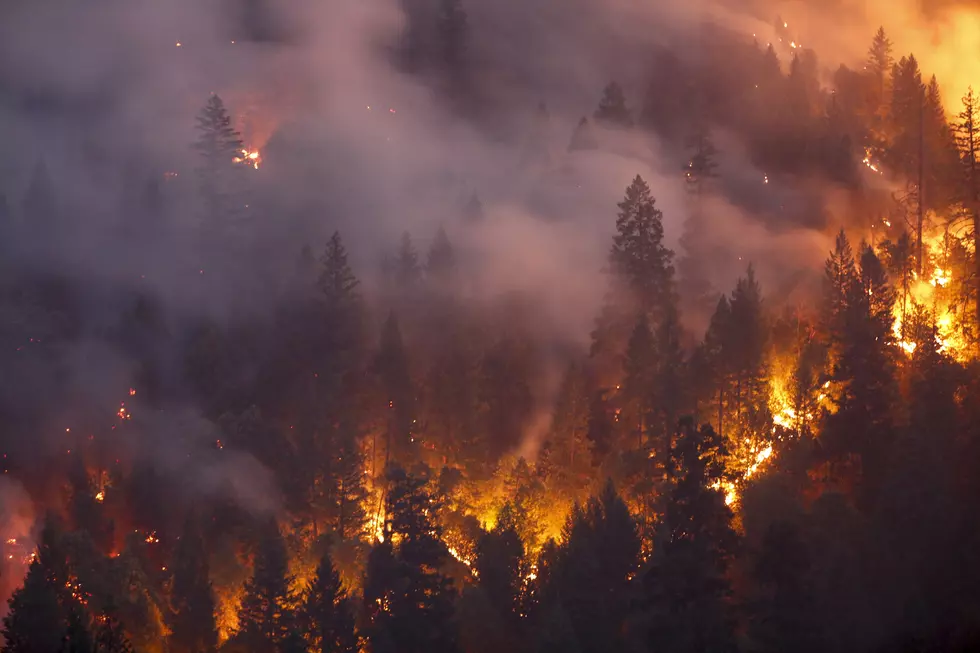 CT Firefighters Back From Battling West Coast Wildfires Tell Their Story
Getty Images
For two weeks, these 10 Connecticut firefighters never escaped the smoke.
Enter your number to get our free mobile app
On September 4, 10 Connecticut firefighters, all trained in battling woodland fires, shipped out to the Hoopa Valley Reservation in Northwest California. Unit leader, Rich Scalora, told the Hartford Courant,
We never saw the sun the whole time we were out there. It was completely obscured. All day, every day. When you sleep in your tent, there's smoke.
The CT firefighters worked alongside the Hoopa Fire Department from 2PM to 2AM creating managed fires to cut off the fuel supply of the advancing Red Salmon Complex fire.  According to the northcoastjournal.com, the Red Salmon fire is 27 percent contained with 108,165 acres of forest land. Scalora said,
We were watching this fire progress every day. The people of the Hoopla Valley Reservation rely completely on the land of the reservation.

 
Thankfully, evacuation wasn't necessary for the reservation's people. Team leader, Rich Scalora, has fought forest fires in Minnesota, California and Canada, but his day job is dealing with hazardous chemical spills in Connecticut.  Four of the firefighters were full-time DEEP employees, including Scalora. The others were hired on special contracts for major disasters.
KEEP READING: Get answers to 51 of the most frequently asked weather questions...