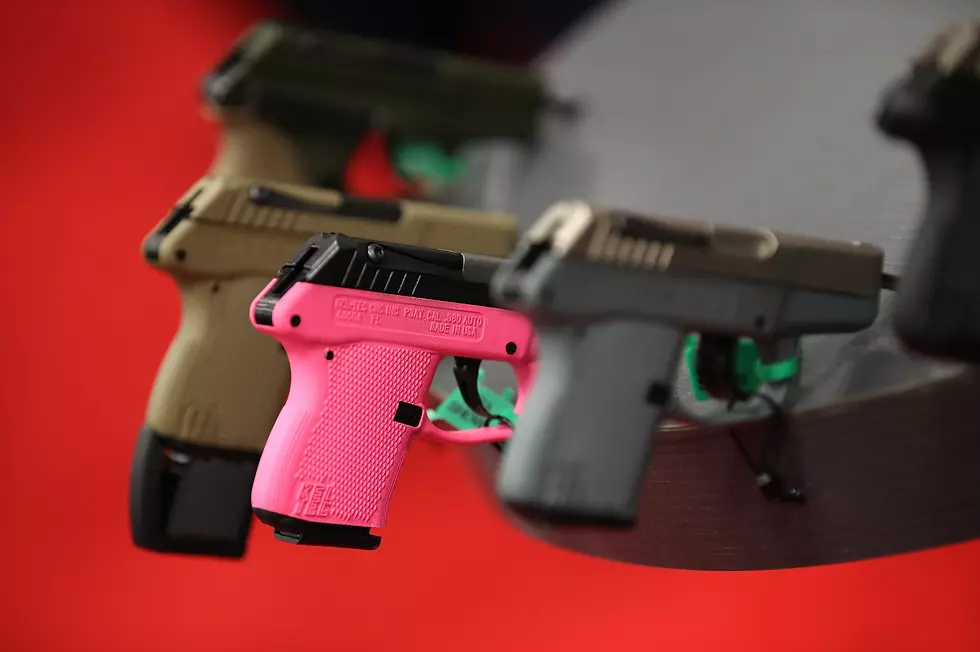 Connecticut Accelerates Processing of New Pistol Permit Applicants
Getty Images
There are many processes that you have to go through as a resident of Connecticut to obtain your permit to carry a firearm.
In order to obtain a Connecticut pistol permit, you must first go through the process of obtaining a local permit in your city or town. I'm not going to explain all of the steps that you must take to obtain a permit on the local level, but the basics are: a firearm safety course, you have to get fingerprinted and photographed, submit to a background check, and there are lots of fees along the way.
For the past year, new CT pistol permit applicants have had to make an appointment to get their physical permit approved at the Connecticut State Police Special Licensing and Firearms Unit at their Headquarters on Country Club Road in Middletown, CT, at Troop G in Bridgeport or at Troop E in Montville.
With the state's ease of coronavirus restrictions, there has been an announcement for new pistol permit applicants that are currently waiting out the process. According to an announcement on the State's official website CT.GOV, if you're a new pistol permit applicant only, (renewals must still be done by mail), and you had an appointment scheduled anytime from now until the end of July 2021, you can go to the Special Licensing and Firearms Unit in Middletown right now, without an appointment and get your permit. This window is only open to applicants who had an appointment already booked until Saturday, May 15, 2021.
As of Monday May 17, 2021, the Middletown Headquarters location will open without appointments, to all pistol permit applicants. For the time being, Troop G and Troop E will continue to offer services by appointment only, you can choose to keep those appointments, but you have the option to go to the Middletown location, after it opens up for walkups.
KEEP READING: 15 Natural Ways to Improve Your Sleep