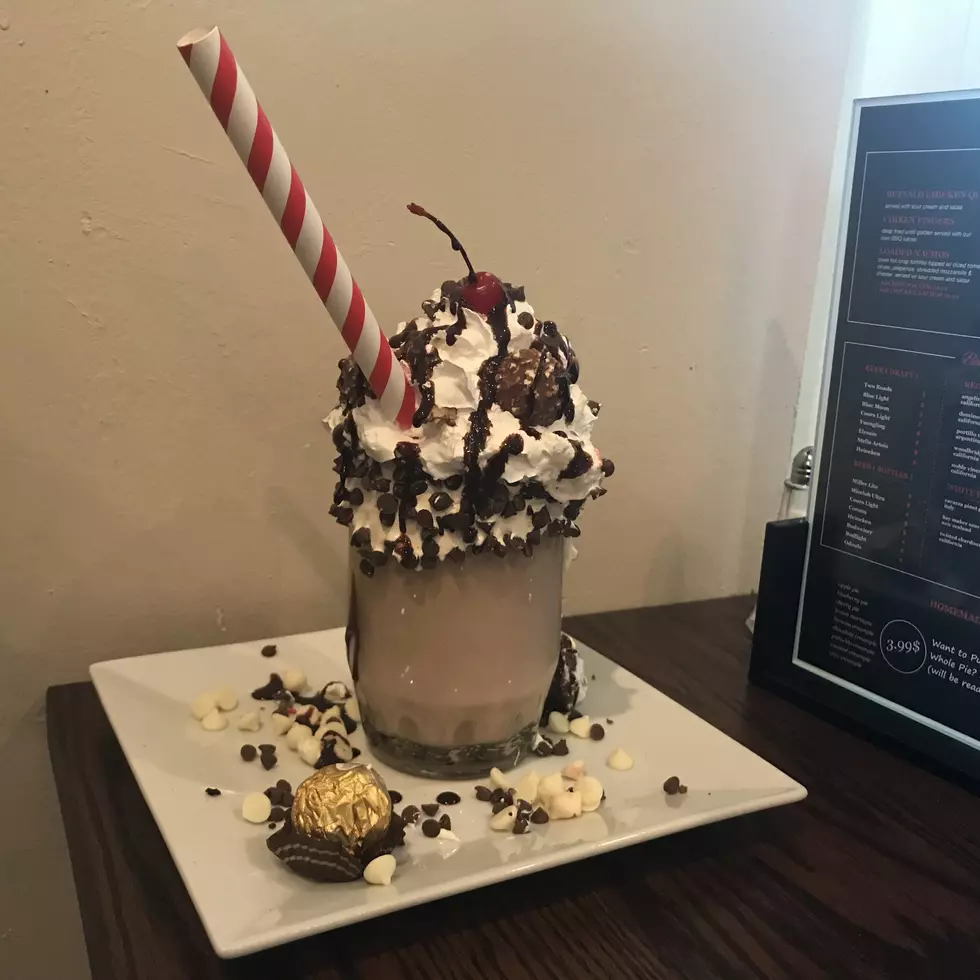 Bristol's Bell City Diner Delivers Mega Milkshakes
Photo by Mrs. Large
I love milkshakes. I will inhale a Carvel milkshake right now, give me a Shamrock Shake, anything from Johnny Rockets, I'll drink it. I love just plain simple vanilla ones, and then there are the customs that blow your mind. If you've ever been to the Sugar Factory at Foxwoods Resort Casino here in Connecticut, you've seen how milkshakes have now been taken to extreme levels, forget Carvelanche and Blizzards, these new milkshake concoctions are visually stunning. Mrs. Large stopped by a diner nearby in Bristol recently, and sent me a couple of pics of the milkshakes that they're offering, and they look really good.
Bell City Diner is located at 782 Pine Street in Bristol, it's in the Eastern part of town, near Plainville, right off of Rt. 72. It's a traditional diner, offering up an all-day menu from breakfast thru dinner, and they're open 6AM to 9PM 7 days a week. They feature most of the traditional American diner favorites, but they offer up 5 eye-popping milkshakes that you might want to check out. The Chocolate Thunder is the one you see above with the decadent truffles, and they also offer a Strawberry, Birthday Cake, Oreo Cookie, and Orange Creamsicle
In addition to the decadent milkshakes, Bell City offers up another diner classic, homemade cream pies. They sell them by the slice, or offer whole pies for $15, if you give them a day's notice.
5 Best Cougar/Sugar Daddy Hot Spots in Greater Danbury