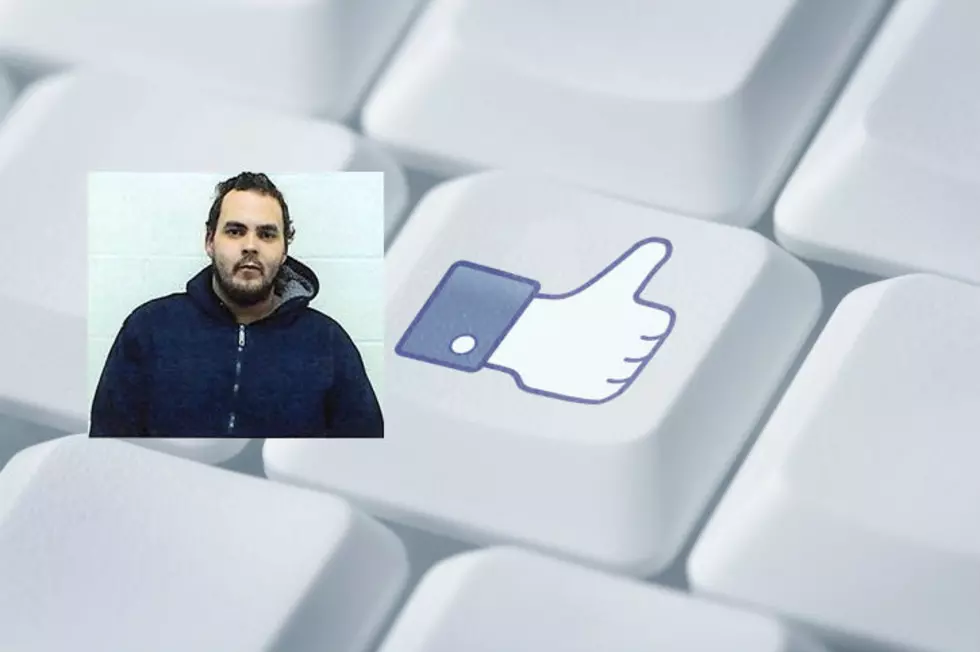 Cops: Connecticut Man Will Turn Himself In for 15,000 'Likes'
Torrington PD/Getty Stock
Yes, you did in fact read that correctly. A Connecticut man has reportedly agreed to turn himself into police if his wanted poster receives 15,000 "likes" on social media.
According to a Facebook post from the Torrington Police Department, 29-year-old Jose Simms made the head scratching proclamation during an alleged "negotiation" earlier this week. Police say Simms was originally looking to score 20,000 coveted social media reactions, while the TPD was thinking more along the lines of 10,000. Since both parties appear to be reasonable, minus the whole suspected criminal thing of course, they met halfway, and that's how the goal of 15,000 was determined.
The now-borderline viral poster says that Simms is wanted on a whole bunch of warrants for failure to appear.
As of this writing, the post in question has received over 12,000 reactions on Facebook, making it well on its way to achieving the goal despite the fact that the Torrington PD noted that the task "will be difficult but is doable."
Even though Simms is certainly the star of the social media post, 36-year-old Kristopher Waananen is seemingly along for the digital ride, as his wanted poster appears alongside Simms'. Waananen is wanted for failing to stop for police and two outstanding failure to appear warrants.
I'm certainly never one to glorify crimes, suspects or alleged criminals in any way, but if what the Torrington Police say is true, I really have no choice but to respect Simms' moxie and his negotiation skills. Obviously, I will be slamming the heck out of that "thumbs up" button. If you'd like to join me, here's the post: