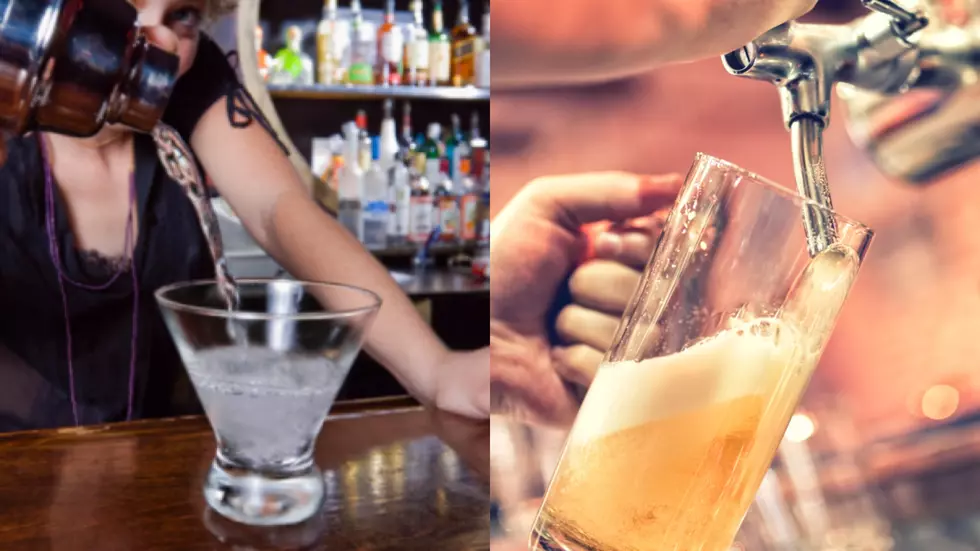 Connecticut's Top 5 Bartenders of 2017
Thinkstock
At the end of last year (2017) we scoured the state, looking for the bartenders that Connecticut residents think are the absolute best.
A study published by eater.com a few years back says that the Nutmeg State has been listed as having a whole bunch of drinking establishments per capita — one bar for every 11,225 people. That's a lot of places to throw 'em back, so naturally, the responses were tremendous, resulting in over 10,000 submissions.
We've narrowed the submissions down to the people who received the most votes, and now it's time to meet the top five bartenders according to the people of Connecticut. These five drink-slingers are at the top of their game, and the patrons agree.
Congrats to all who've were nominated, and each of the top five bartenders will receive a commemorative plaque courtesy of i95rock.com and Crown Trophies in Brookfield.
Let's meet the five bartenders who received the most votes as they tell us a bit about themselves and their craft: