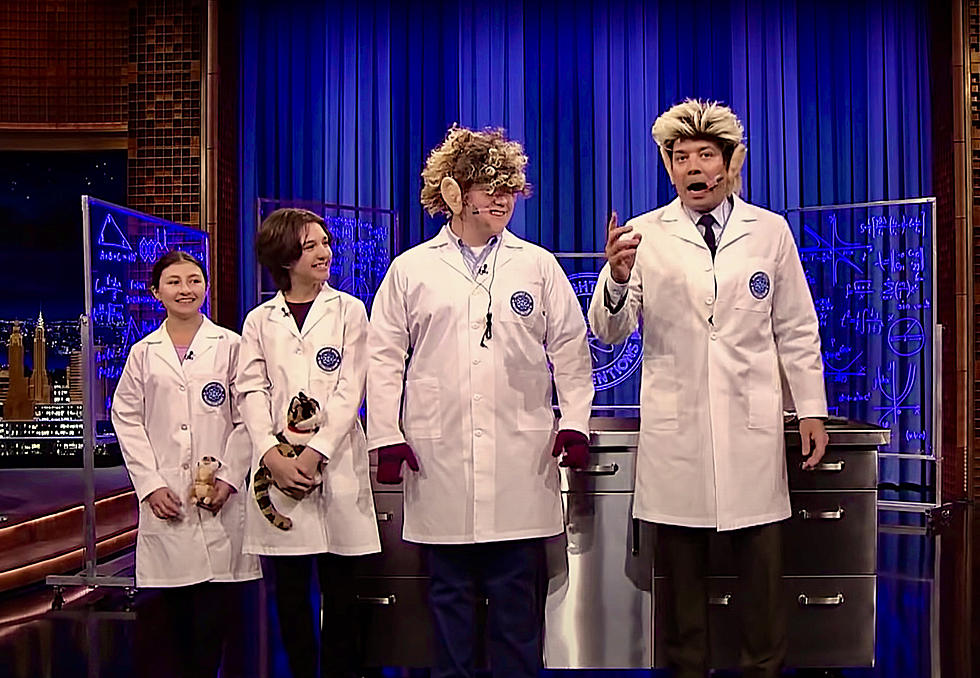 Connecticut Teens Featured on NBC's 'Tonight Show' with Jimmy Fallon
YouTube Video
If you're a fan of the Tonight Show with Jimmy Fallon, you've most likely viewed a segment Jimmy calls "Fallonventions." I call it "Shark Tank for Teens." On his March 8 show, he featured three brilliant Connecticut teens from Manchester, Wolcott, and Shelton.
Fallon introduced 12-year-old Riley Shove from Manchester, who had invented what she called "The Playbox," which is a field made out of tender materials that unfolds right into a sheet on which kids can play with their toys. When they're finished, it folds again up neatly encasing the toys. Next, Jimmy, the Genius, brought out his invention called the "Swig," which you'll see in the video in a moment.
Next up was Sarah Lamphere, a 12-year-old from Wolcott, CT, who invented what she calls "The Pet Puller," a technique used to get a cat out of its carrying case safely so it doesn't injure itself or anyone else.
Last up was 14-year-old Lucas Kellogg from Shelton, a student at Trumbull's St. Joseph Excessive College, who invented the "Cold Clappers," which allows you to applaud when you're watching a hockey game outdoors. You have to see these things to understand how they work.
The final scene was the segment's highlight when Fallon gave each high school scholar a check for $5,000 to inspire them to further their education and inventions. It was an exciting segment for the local kids. Take a look.
LOOK: The Most Famous Actor Born Every Year
15 Ways You Can Help People in Ukraine Right Now
As Americans watch events unfold in Ukraine, many wonder how they can help. Below is a list of organizations responding to the crisis in Ukraine along with information on how you can support their various missions.