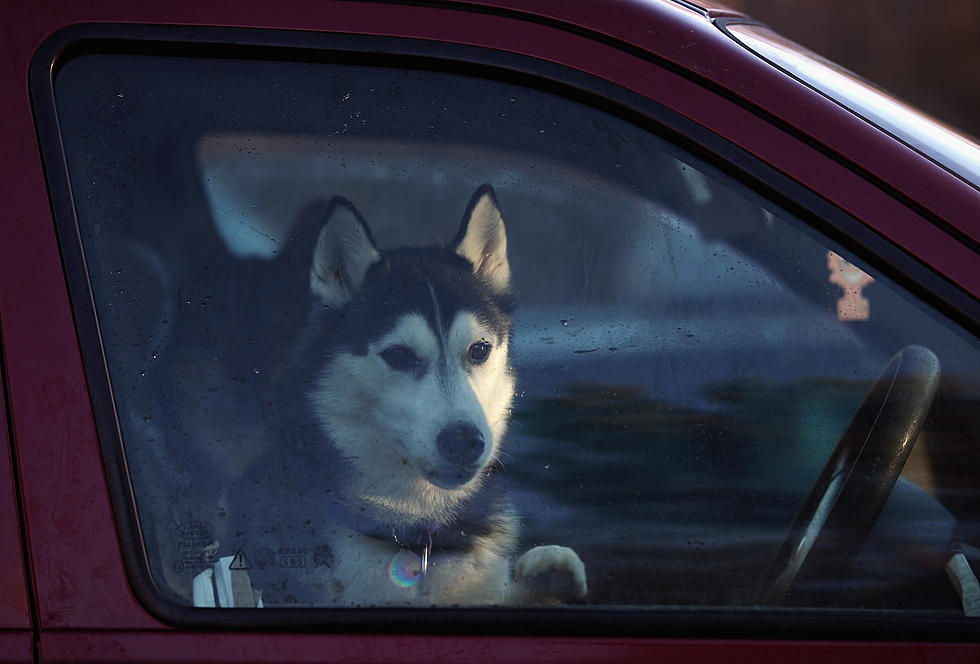 Connecticut Law — It's Now Legal to Break a Window To Save a Dog In a Hot Car
(Photo by Jeff J Mitchell/Getty Images)
UPDATE TO LAW: In the time since this post was originally published, State Representative Fred Camillo introduced a bill that has been passed and is now in effect in the state of Connecticut. The act allows "legal protection to 'Good Samaritans' who use reasonable force to rescue a child or animal left in a vehicle during extreme weather conditions," according to Rep. Camillo. When the bill officially went into effect, Camillo wrote, "It's been said that no good deed goes unpunished, but that should never be the case when it comes to saving the life of a young child or helpless animal."
---
With summertime here and the temperatures heating up into the 90s, it's time to remind you how dangerous it can be to leave your dog locked in a hot car. Even on a cool 72 degree day, it only takes 20 minutes for the internal temperature of a car to rise above 100 degrees.
Now that being said, what if you come across a dog locked in a hot car, what can you do to help? It may seem obvious, just break the window and save the animal.
Unfortunately, the state of Connecticut doesn't have a law that allows you to break the window of someone else's vehicle to get the animal out. There are 12 states that now allow breaking into someone's car to save a dog, but you still can't do that here in Connecticut.
If you do lock your dog in a hot car, you will be charged with animal cruelty, which is punishable by a year in prison or a fine of up to $1000 or possibly both, but what can you do that's legal if you come across a dog locked in a hot car? Here are some helpful tips from the Humane Society:
Take Down The Car's Make, Model and of Course the License Number
Call The Police or Animal Control and Wait by the Car for Them to Arrive
If The Car is Parked in a Shopping Center, Go Into Some of the Stores and Have a Manager Make an Announcement to Help Find The Car Owner
Good news is that laws are now being changed in many states, and in some states there are now Good Samaritan laws being passed that allow you to actually break into the car to rescue an animal provided it's in an appropriate manner.
Ethan and Lou Are Excited About Bofa Deez Nuts
Pam Brooks Takes a Look Back at Her Superstar Encounters: