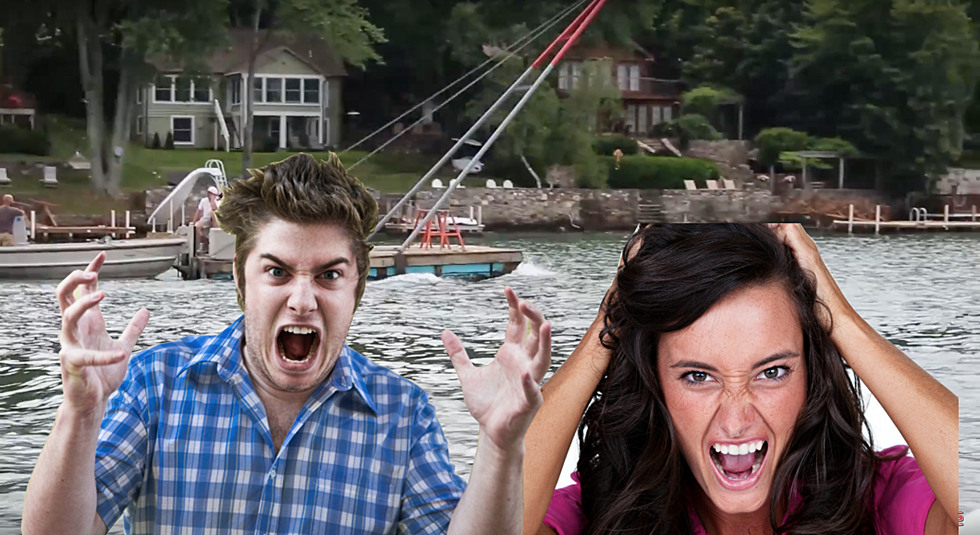 'Angry Lake Shouters' Help Police Patrol Candlewood Lake
Thinkstock/i95 WRKI
The Candlewood Lake Patrol aren't the only ones keeping boaters on the straight and narrow.
On hot summer weekends, boat traffic can be very heavy, but luckily, to ensure that everyone can have a fun and safe experience on the lake, there's the Candlewood Lake Authority Marine Patrol on duty to make sure everyone's following the rules.
Recently, I discovered that lake homeowners have taken it upon themselves to help out the CLA Marine Patrol in their specific neighborhoods by shouting at boat owners. I call these people, "The Angry Shouters," and you may be asking, "Why are they shouting?"
The shouting was actually directed at me this past weekend when I began cruising into a cove that leads to the Candlewood Lake/Squantz Pond causeway, which passes the Squantz Pond State Park boat launch on one side, and the "Bogus Hill" lake community on the other.
All of sudden, I hear, "SLOW THE F--K DOWN!" from Angry Shouter Guy. Apparently, I had ignored the "No Wake" buoy and was creating vicious waves with my all-to-powerful 1996, 60 horsepower Johnson outboard motor that created typhoon-like waves, which rocked his boat a little too hard, and you could tell this dude was livid!
I held my tongue because I'm an easygoing kind of guy and slowed down to his liking. As I turned my pontoon boat around and started back to pass Angry Shouter Guy's house again, I noticed he was in the same place on his lakeside patio cooking up some cheeseburgers with his scrunchy bitch face staring out at all the boaters going by daring them to make any kind of wave whatsoever. I'll tell you what right now — I learned my lesson.
Who Will Lou Be Taking to 3rd annual Second Chance Prom?
Ethan and Lou Take Hydration VERY Seriously