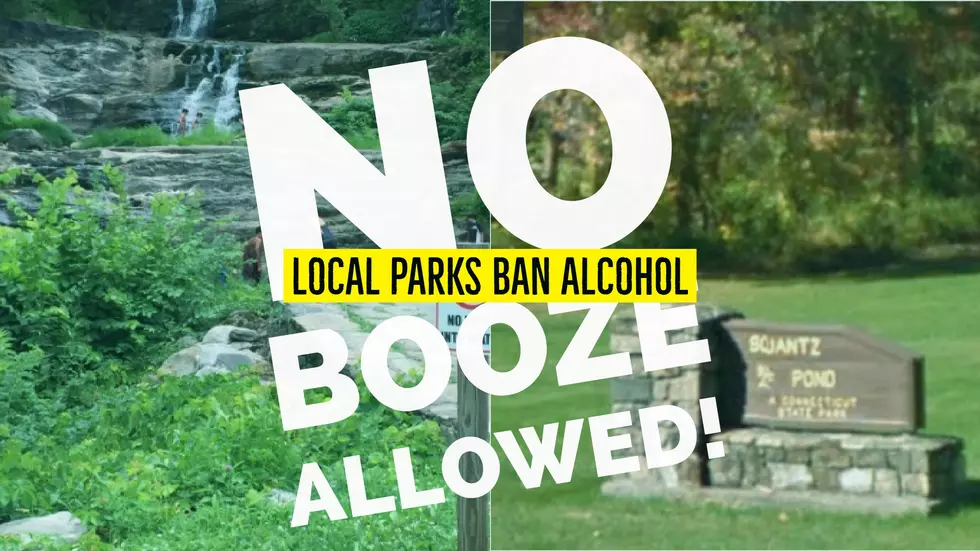 Connecticut Expands State Park Alcohol Ban — Will it Affect Your Weekend?
Credit: Google
Put that bottle away -- don't bother to pack the cooler with adult beverages either.
Who of us haven't been to a state park or beach, only to be annoyed by some drunken fools? Somehow, a day long trip to relax in the sun can become a nightmare when alcohol gets mixed in. We all know that most people are responsible, some others, not so much.
In a press release from the Connecticut Department of Energy and Environmental Protection the ban on alcohol at Connecticut state parks is being expanded. The state yesterday issued a 90-day ban on alcohol at Gardner State Park in Salem because of large crowds and many reports of drunk and disorderly people. Anyone caught drinking at the park could face a $75 fine.
Alcohol bans are now in affect at 22 of Connecticut's 142 state parks and forests, including:
Squantz Pond State Park in New Fairfield
Kent Falls State Park in Kent
Macedonia Brook State Park in Kent
Kettletown State Park in Southbury
For a full listing of all the areas that now prohibit alcohol go to ct.gov/deep
The DEEP website does give policy information for the state of Connecticut:
State law requires that individuals must be 21 years of age or older to possess alcoholic beverages.  Alcoholic beverages are permitted in many state parks and forests, but not on beaches or boardwalks.  Beer in containers larger than 1 liter is prohibited.
Always better to know what to expect before you head out for the day.