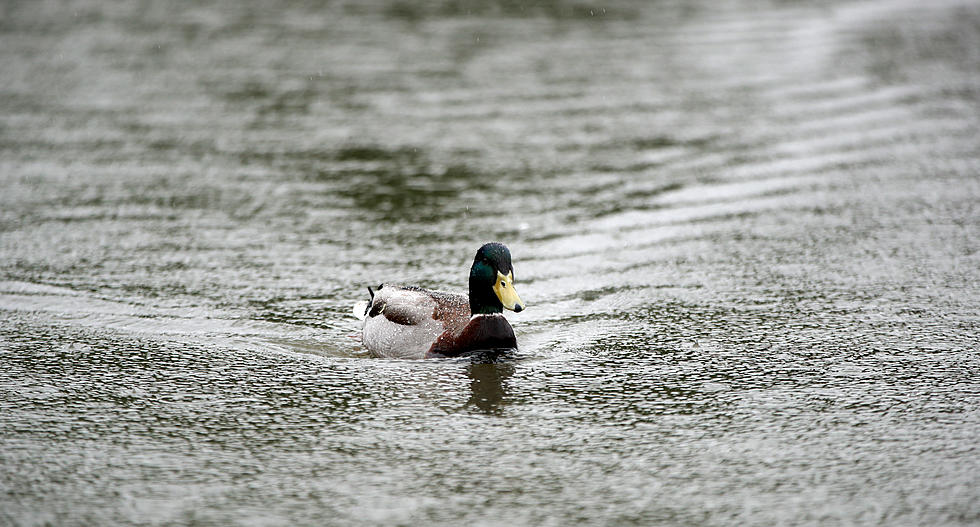 Check Your Coop: Highly Pathogenic Bird Flu Detected in Connecticut
Getty Images
Just when the masks come off of us humans, there's another alert being issued by the State of Connecticut about a highly contagious strain of flu hitting our state. This time, it's for the birds.
Connecticut Fish and Wildlife just posted a warning on social media for Connecticut residents concerning the discovery by CT DEEP staff, (Connecticut Department of Energy and Environmental Protection) and USDA staff, of highly pathogenic avian influenza in wild mallard ducks.
What is highly pathogenic avian influenza? It's more commonly known as the 'Bird Flu', and it occurs all over the world. It's an extremely contagious disease that affects poultry with high mortality rates by shutting down and attacking multiple organs systemically. You may remember a few years back when the H5N1 strain of bird flu killed millions of birds in Asia and Europe. The worst part? It's highly adaptable, which according to ct.gov, should it mutate and become a human to human transmittable disease, could possibly lead to a new pandemic.
So what is the State of Connecticut asking you to do now? If you own chickens or other game birds, be aware of and report anything out of the ordinary. According to the CT DEEP, wild birds can be infected with the virus and no signs of the flu could be apparent. Known signs of avian flu include depression, decreased food and water consumption, decreased egg production, soft or misshapen eggs, and coughing and sneezing.
If you suspect your poultry may have died from unknown causes, the CT DEEP is asking you to contact the State Veterinarian of Connecticut at 860-713-2505, or email ctstate.vet@ct.gov. More information on highly pathogenic avian influenza can be found by clicking HERE 
Woodpecker Attacks Connecticut Radio Station, Ha Ha Ha---Uh Oh
The Best Places To See & Learn About Wildlife in Connecticut
If you want to get up close and learn about reptiles, marine life, and exotic land animals, there are some great places for you and the kids to check out around Connecticut.