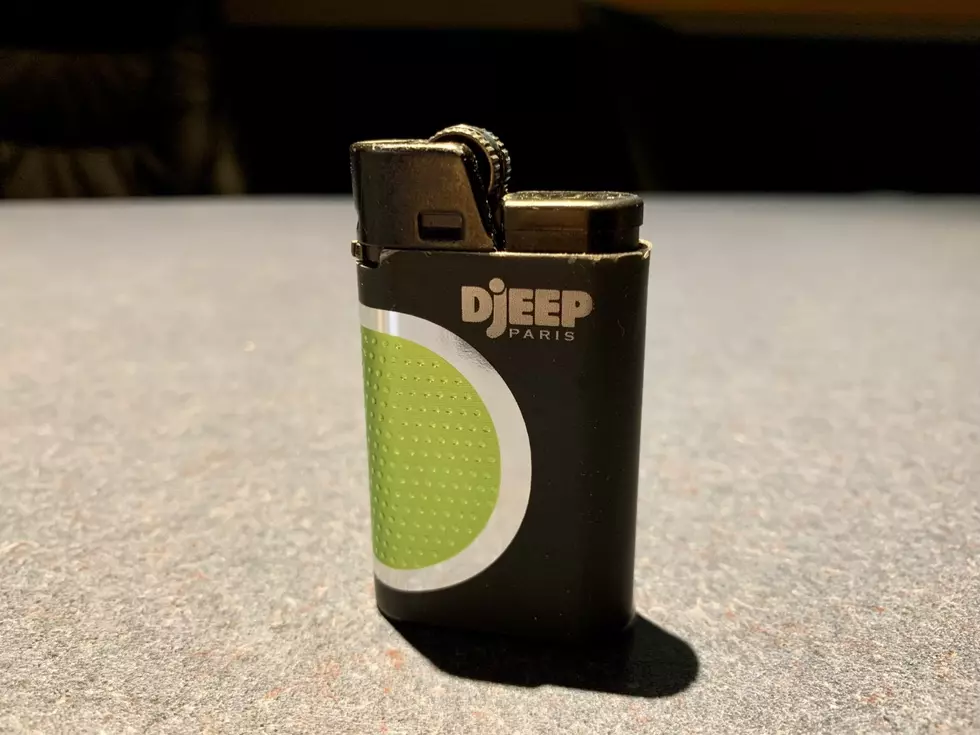 Cheap Lighters Will Disappear Across Connecticut on October 1
Photo by Large Dave
There are a few new laws taking effect on October 1, 2022. One that speaks to me is CT PA 22-12, which is an Act concerning counterfeit and unsafe lighters in Connecticut.
Yay, I'll never have to eat the .99 cents I drop on a "Bik" lighter from the Handy Stop on Highland Ave in Waterbury again. Boo, I won't be able to buy the cool Ronnie James Dio lighter I saw at the CT Horror Fest? How did this Act come about? Has there been a lot of explosive cheap lighter accidents? Has our lust for fire pits and S'mores created an underground hazardous fire pit lighter market?
Crappy lighters are sold everywhere in Connecticut, I've purchased them at independent convenience/grocery stores, smoke & vape shops, flea markets, etc. I knew what I was buying, the mass-produced knockoffs are obviously the cheapest, and the brand names like Bic and Djeep run a couple of bucks or more. As of October 1, 2022, PA 22-12 will address this situation.
Connecticut PA 22-12 prohibits offering or selling a counterfeit or unsafe lighter in Connecticut. Under the act, a "counterfeit lighter" is defined as "a lighter that infringes on the intellectual property rights of a US citizen or entity protected by federal or state intellectual property law."
We've all seen the knock-offs in the neighborhood Dollar store, Hamsung televisions for $38, and Draft macaroni & cheese for 49 cents. If you've been injured by a shoddy lighter, PA 22-12 allows any person aggrieved by a violation of the act to bring a civil action in Superior Court to recover damages from the person who is alleged to have committed the violation.
Flick the Bic, not the Bik.
A Surprise Moment of Incredible Beauty At A Torrington Park
I've lived in Torrington for over 6 months now, but I'm still making cool discoveries around my new hometown every day. I decided to take my dog for a walk at Coe Memorial Park for the first time. Wow. I didn't expect to be shocked and awed at how incredibly beautiful it is.
6 Of The Oldest Restaurants In The Northeast Worth The Drive
We will take a look at 6 of the oldest restaurants that are within driving distance...
The Griswold Inn is located in Essex and in New York it's The 76' House in Tappan. I was curious and looked at what is the oldest in nearby New Jersey, Pennslyvania, Massachusetts, and Rhode Island.
In New Jersey we will look at The Cranbury Inn located in the township of Middlesex, in Pennsylvania, it will be McGillin's Olde Ale House located in Philadelphia.
In Rhode Island, we will look at the White Horse Tavern in Newport, and in Massachusetts its Union Oyster House in Boston.
5 Abandoned Amusement Parks In Connecticut
We will take a look at 5 amusement parks that no longer exist in the State of Connecticut. They are, in no particular order, Savin Rock Amusement Park in West Haven, Suburban Park in Unionville, Wildwood Park in Dayville, East Lyme's Golden Spur Park, and Roton Point Park located in Rowayton. All, at one time a thriving, well-patronized part of Connecticut's amusement park industry.