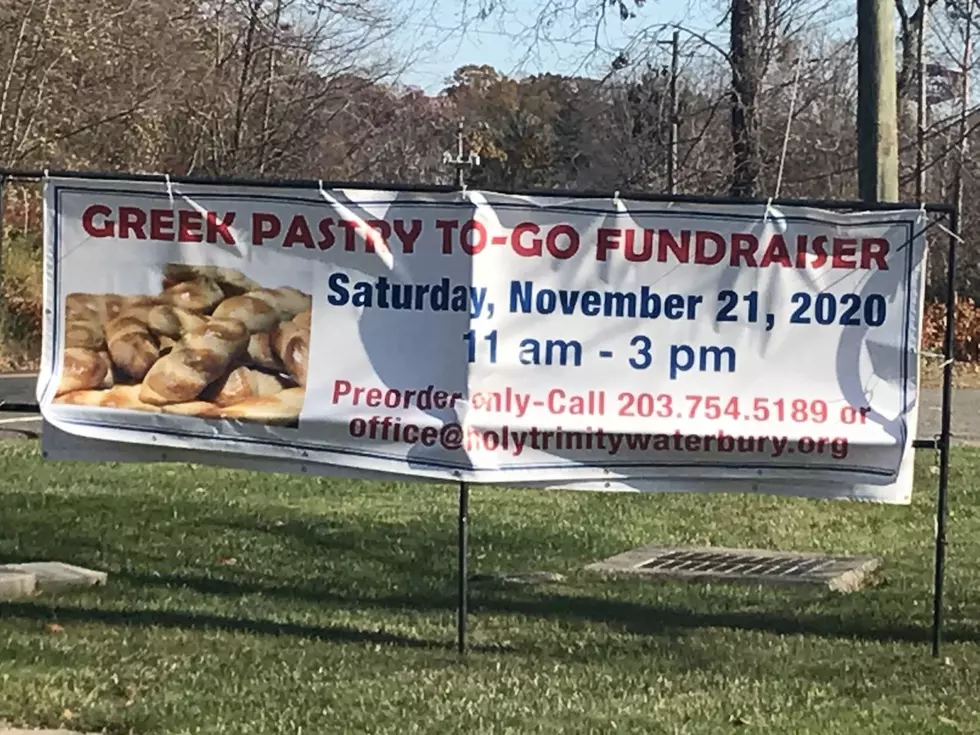 Greek Pastry Drive-Thru Fundraiser Coming to Waterbury
Photo by Large "Koulourakia" Dave
I love trying different cuisine, I fell in love with Greek food many years ago, and being in the very diverse state of Connecticut that we are, you don't have to travel too far to get something out of the ordinary.
Enter your number to get our free mobile app
The old standard pumpkin pie comes to mind immediately when I think of traditional Thanksgiving desserts, apple pie, cheesecake, and oh, those assorted, delicious holiday cookies. Well, there's an event coming up next weekend in Waterbury that I thought you might like to know about, if you're like me, and you like something different every once in awhile.
The Holy Trinity Greek Orthodox Church is located on Chase Parkway in Waterbury, and they're famous for their annual Greek Festival, which is usually held on Mother's Day weekend every year. Not this year. Instead, they've held a couple of Greek food drive-thru events over the summer, but this time, it's not Gyros and their famous Greek salads that they're selling, it's Greek holiday pastries.
This is a drive-thru event, and it's going to be held on Saturday, November 21, 2020, from 11AM to 3PM. At the previous events, you basically designate what time you'd like to pick up your order when you place it. Just pull up to the tent in front of the church, and they'll place your order right into your back seat, or trunk.
They're offering a nice assortment of cookies for only $15, and the traditional Greek sweet holiday Tsoureki Bread is only $10. Holy Trinity is also selling their famous Pepper Jelly, and also the sweet Vanilla pastries Koulourakia for $6 a dozen. Try something different next weekend, it'll be worth the trip.
Get Your Fried Dough at These 5 Places Around Waterbury