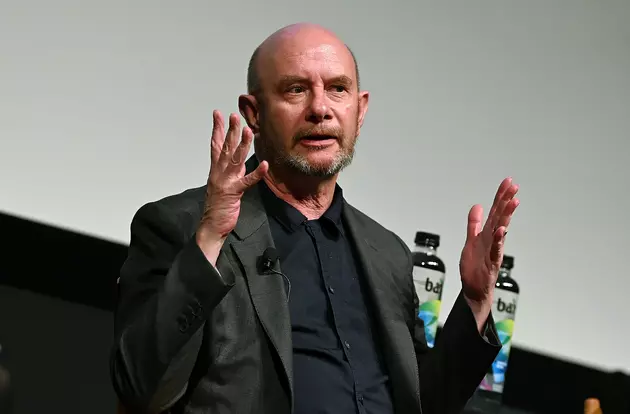 Author Nick Hornby Is Coming to Celebrate Readers in West Hartford
Getty Images
One of our generation's most acclaimed authors is coming to Connecticut to celebrate a town-wide initiative that encouraged everyone to read his books. You are very lucky West Hartford.
You may not have read one of English author Nick Hornby's books, but you have surely seen one of the movies or tv shows that have been adapted from them: About a Boy, starring Hugh Grant, High Fidelity, starring John Cusack, or Fever Pitch, with Jimmy Fallon and Drew Barrymore. Hornby has also been nominated for two Academy Awards for Best Adapted Screenplay for 2009's An Education, and Brooklyn in 2015. I'm a fan of Hornby's collaborations with one of my favorite musicians, Ben Folds. Hornby and Folds have produced incredible art with Fold's music and Hornby's haunting lyrics.
Westhartfordlibrary.org has announced that Nick Hornby will be visiting West Hartford on Thursday October 12, 2023. Hornby will be appearing at King Phillip Middle School for a celebration of the culmination of a town-wide initiative called West Hartford Reads! West Hartford Reads is in it's 23rd year, and the list of former authors who have come to town to celebrate with the readers is incredible. Frank Deford, Anna Quindlen, Wally Lamb, and Dominick Dunne? Respect, West Hartford.
If you'd like to get tickets, there will be a ticket distribution Tuesday, September 19 at 6PM on the Adult Floor of the Noah Webster Library in West Hartford. You don't need to be a resident of West Hartford, or have a library card to get tickets. You can get up to 4 tickets, but seating is limited. Ticket price? They're free.
If you have any burning questions about his love of The Beta Band, this is your moment.
The Spectacular Skies That I've Captured Over Connecticut
Since 2008. when Mother Nature puts on a brilliant, beautiful display for me, I try to take a photo of it. There have been so many times where I've walked out of my house angry, looked up, and a beautiful sunset takes it all away. Here are the most beautiful skies that I've captured over Connecticut over the past 15 years.
New Foods to Die For at the 2023 BIG E...
What to Expect When Shopping at a Wegmans...