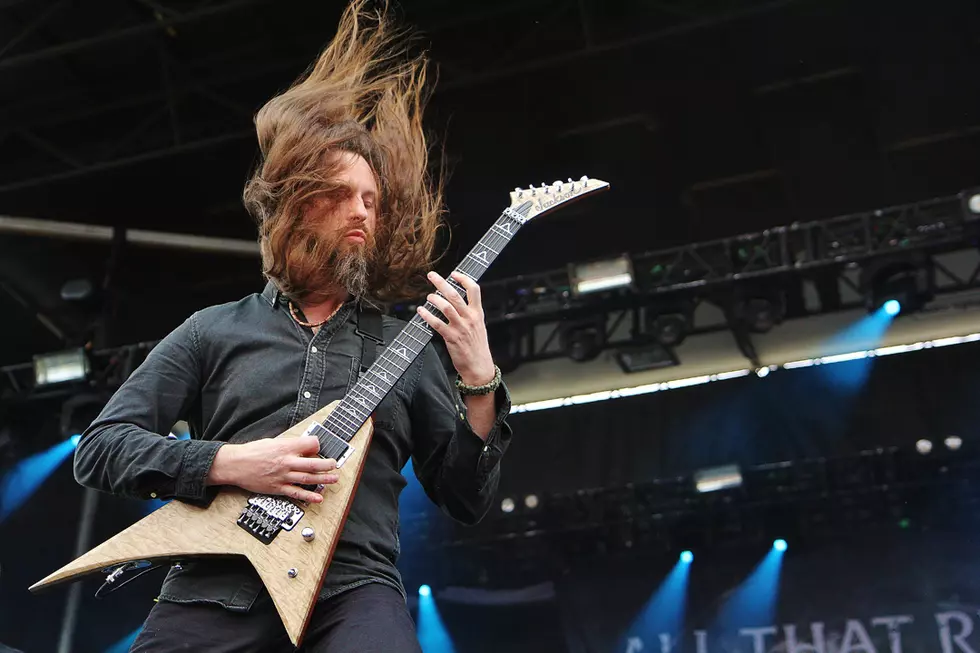 Report: More Details of All That Remains Guitarist Oli Herbert's Death Revealed
Liz Ramanand, Loudwire
All That Remains confirmed the death of their guitarist and founding member Oli Herbert early this morning (Oct. 17). The musician's personal publicist has now released a statement revealing further details, including that he died "unexpectedly as a result of an accident which occurred on the property of his home." Read the statement in full below.
On behalf of Oli's wife and family I can confirm that Oli Herbert passed away yesterday unexpectedly as a result of an accident which occurred on the property of his home. He was 44 years old. No further details are being released at this time. Funeral arrangements are pending and will be announced once that information is available. The family requests for privacy during this time but does wish to express their appreciation to fans worldwide for the outpouring of condolences.
TMZ is reporting that police fond Herbert's body "in a pond near his Connecticut home." According to their report, authorities are not labeling his death as "suspicious," although an autopsy will need to be done in order to confirm an official cause of death.
Herbert's wife, Beth, has released an additional statement: "Hello everyone this is Beth, Oli's widow. Thank you all for the kind thoughts and words. I don't want to go into what happened until we have a complete picture, but as soon as we do there will be a statement from the family on this page. In the meantime, please respect our privacy as there are still relatives being informed of Oli's passing. Thank you."
Herbert had played in All That Remains since 1998, performing on all nine of the band's studio albums. He and vocalist Phil Labonte were the group's remaining original members. Herbert was known for his contributions to metal and beyond for his aggressive-yet-refined style of playing.
Rockers We've Lost in 2018
All That Remains' Oli Herbert Dead at 44