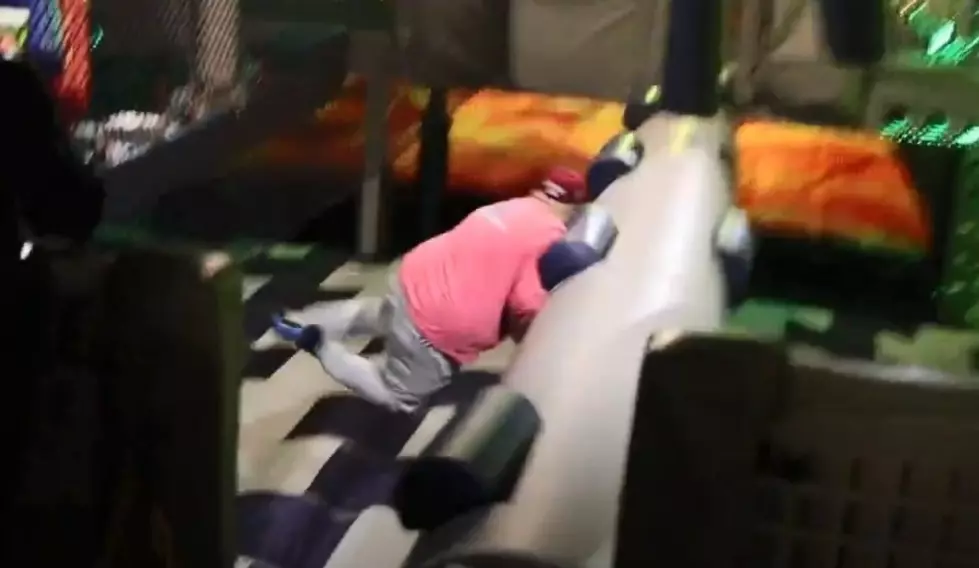 Adults Attempt Obstacle Course at 'Thrillz' in Danbury
Youtube/Legendary TV
Thrillz is the giant playscape at 5 Prindle Lane in Danbury, CT. The indoor obstacle course is a destination for children and some adults who love a challenge. All of the courses are set up for safety and fun.
I have four kids, each one of them loves going there and it's actually a great way for us parents to wear them out without them knowing that's the master plan. There are two rules when we take the kids there, no whining when it's time to leave and don't ask me to do the course.
I have knee problems, back problems and ankle problems and it doesn't take much to make any one of them to flare up so it's a hard pass for Dad.
A lot of adults do take part in the action and that is my favorite part of being there. It's not watching the joy on the faces of my beautiful children, but watching adults face plant from ten feet in the air.
Today I got that rush without having to leave my office chair because some young guys posted a video of their trip to Thrillz on Youtube under the user name Legendary TV. I have to give them a lot of credit for laying it on the line but it needs to be said, they landed on their faces more than their feet.
Adults Attempt Obstacle Course at 'Thrillz' in Danbury
Nice work fellas, thanks for letting me crack on you. No point in challenging me to a "Thrillz-off." I'm not doing it.
Full video below, WARNING: There is some light swearing in the video, if you can't handle that, don't watch it. The choice of being offended is yours. 
Enter your number to get our free mobile app
Danbury Google Images Hilariously Over-Analyzed: Part 2