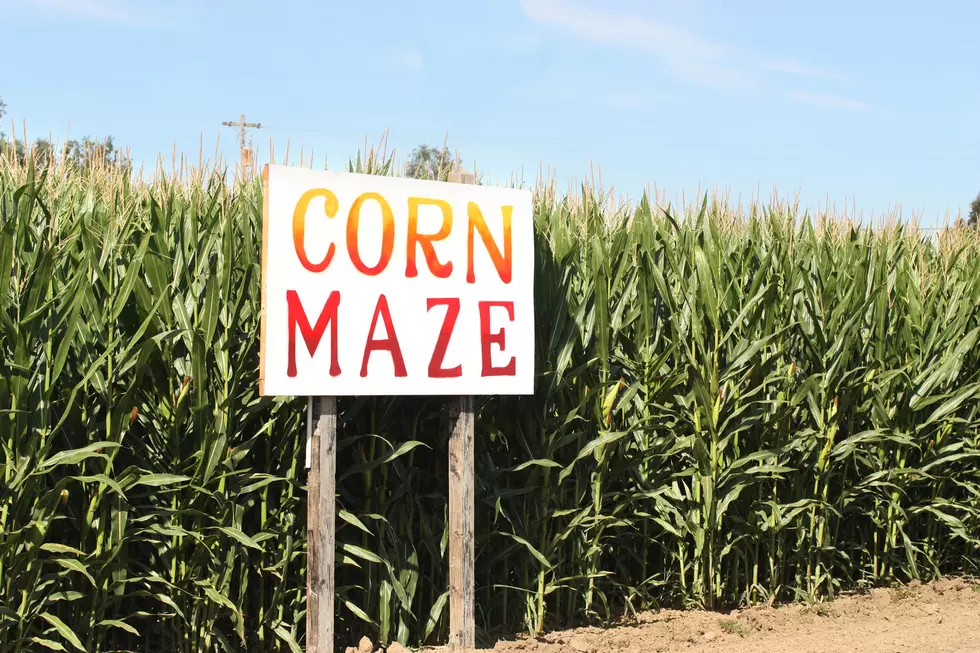 A-MAZE-ing Dino Themed Attraction in Woodbury Wants You to 'Get Lost'
ziss
Wanna do something aMAZEing?
The Farm in Woodbury, CT has created a corn maze to thrill and delight all ages.
From Friday, August 30 through October at The Farm's Farmstead location at 281 Weekeepeemee Road in Woodbury, you can navigate through the loops and dead ends of a brand new giant dinosaur-themed corn maze.
The maze's shapes include a Tyrannosaurus Rex, Stegosaurus and a Pterodactyl, and according to Voices News, The Farm's owner, Michael Berecz, worked closely with a renowned professional landscape designer to put the incredibly unique attraction all together. In fact, the Woodbury maze is one of only two of its kind in the entire state.
Aside from the challenging, well-crafted maze visitors of The Farm this season can also enjoy a hayride, interactive game and activities, pumpkin picking and all types of refreshments.
Mr. Berecz hopes that families, couples, and friends alike enjoy the experience that truly captures exactly what Fall time in Connecticut is all about. For advance tickets and more info check out their website
While we're at it, here are some places where you can find other notable corn mazes in the area: