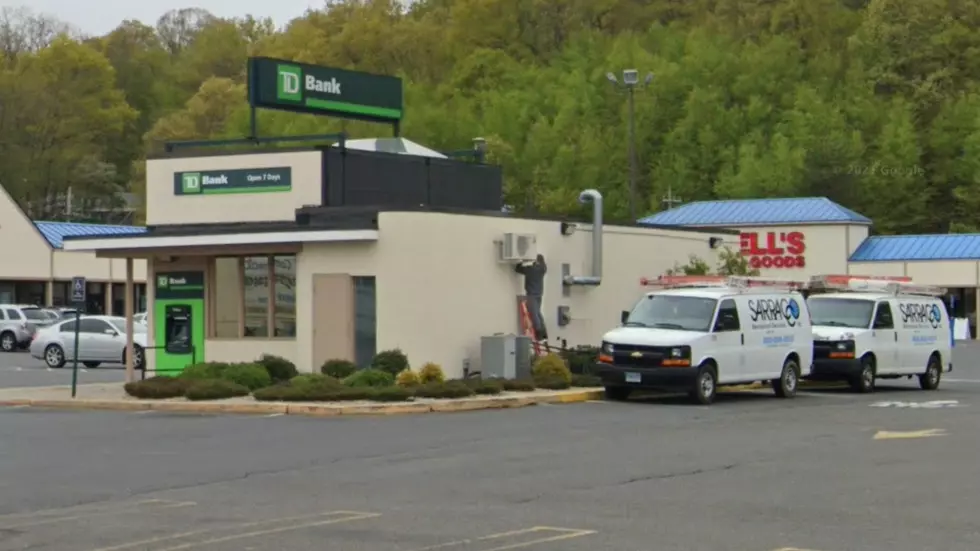 A Bank Air Conditioner Got Shot in Waterbury
Google
There was an interesting discovery at a bank in Waterbury over the weekend that didn't make the news. I read about it on social media, and I think you'll get a chuckle from it.
In the late 80's, I was a Police/Fire/911 dispatcher for Watertown, Connecticut. Doing that job introduced me to Scanner Heads, everyday citizens whose hobby is monitoring police chatter via scanners. After I quit dispatching, I bought a scanner, because I knew that 90% of the interesting criminal complaints that come in never make it to the mainstream press.
I'm a member of a private social media group called Waterbury Citizens Reporting Page, and on Saturday morning fellow member James Washington posted this:
"TD Bank on Wolcott St reports the air conditioner was not working and the repair company came out to fix it and found a bullet in it."
Oh Waterbury.
Funny thing, I got a photo of the TD Bank from Google Maps to use for this article, and as you can see in the photo above, from May 2019, there was someone servicing their air conditioner back then too. Is this a repeat offense? What the hell did the air conditioner at the TD Bank on Wolcott Street ever do to you? It took the humidity out of that Wolcott Street air while you were waiting for your deposit slip, did you have to shoot it?
Waterbury Citizens Reporting Page member Charles Michael summed it up best in the comments - "The most Waterbury thing you'll read today".
5 September Country Fairs in CT You Don't Want to Miss
Common Connecticut Plants That Could Be Toxic To Your Pets
5 Places in Connecticut Where It's Impossible Not to Speed
Connecticut's highways are congested, but there are some places that are wide open. When they are, it's nearly impossible to maintain the posted speed limit. These are the 5 places in Connecticut that I find it's nearly impossible not to speed