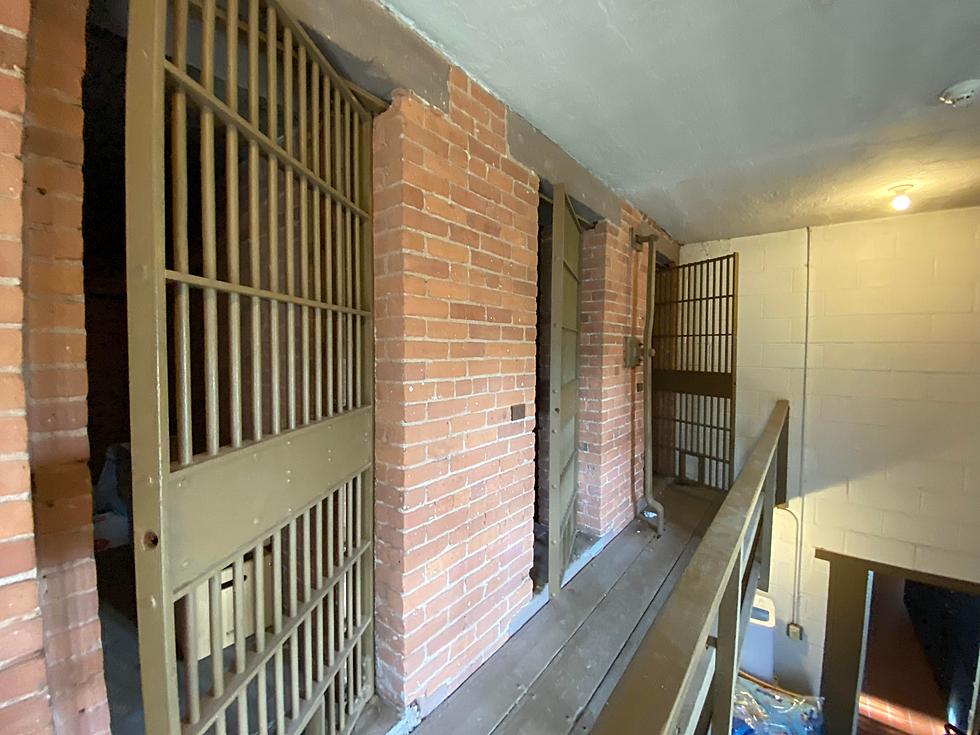 This Historic Danbury Jail is Like a Real Life Shawshank
Lou Milano
Danbury, CT is a special place with a storied history.
Lately, the city is best identified with the story of the Danbury Trashers or the John Oliver Memorial Sewer Plant. While there is nothing wrong with those more modern chapters of the biography, Danbury is so much more.
The entirety of the Danbury tale could not be told, without the story of the Old Jail. Recently, I set out to try and capture a look inside and a small portion of the story of how it was saved.
44 Images From Inside the Haunting + Historic Old Jail in Danbury
Rich history and survival is the story of Danbury's Old Jail. It's historical significance in the Hat City is unquestionable, and many residents know some of the facts. What people may not know, is that it took great effort on the part of many Danbury residents to keep it protected. It's not a miracle that it stands today, it's a result of hard work and respect for the City's narrative. Here I share with you some of the facts that make the Old Jail special, the work it took to keep it intact and why I found the space haunting.
I moved to the Main Street area earlier this year from the Germantown area of Danbury and I love it. I love being surrounded by these buildings and the history behind them. This was the first real deep-dive project I had in mind so I was eager to get it done but there will be many more.
10 Danbury Murals Perfect for Taking a Selfie in Front Of
These are some of the many murals in Danbury that are great to take a selfie in front of.
The Danbury Flood of 1869 is a Local Disaster Lost to Time
Most everyone in Danbury knows about, or has heard of the catastrophic Hat City flood of 1955 where 87 people died. On the other hand, most people we've talked to don't know about the history of the flood of 1869. In "The Place You Live" segment that aired on August 31, 2021, I-95's former News Director Mike Allen shared his research on the failure of the Upper Kohanza dam in Danbury and what it meant for the people in Downtown Danbury that day.
Exploring Beyond the Rusty Gates of Danbury's Oldest Cemetery on Wooster Street
I live just down the block from the Wooster Street Cemetery and whenever I pass, I am always struck at how odd it is. You have this quiet, beautiful place that is dedicated to the people who were buried there, in the middle of a busy city and almost no one ever goes there. I decided to go take a deeper look around and see what was beyond the iron gates and stone walls.
Look Inside Rarely Seen Corners of Brewster
There is an area in Brewster, NY where US 202, Lower Mine Road, the Croton River, the train tracks and a reservoir all converge. This is a look inside the rarely seen corners of Brewster AKA the Town of Southeast.
Vacant Putnam Lake Properties
Putnam Lake is a Hamlet of the Town of Patterson In Putnam County, NY. Originally, the community was a vacation getaway for city folks who wanted Lake property in the country. Today, it's not any kind of weekend or destination getaway but a great place to live, I would know, I grew up there. Like any small town, Putnam Lake, NY has its setbacks. It's difficult to open any business and even harder to keep the doors open. These are some of the long vacant commercial properties of "The Lake."
In 1970, Two Men Robbed a Danbury Bank + Blew Up the Police Station
The story of the Pardue brothers, their connection to Danbury and what happened in the Hat City in February of 1970 came to us from Mike Allen. Every Tuesday Mike joins the Ethan and Lou Show on I-95 for a feature called "The Place You Live" and this week it was a local story unlike any I'd ever heard.
John Pardue was a 27-year-old man in 1970 who lived in Danbury, his brother James was 23, and living in Lusby, MD. Before the story finds its way to the Hat City, and the brothers rob the Union Savings Bank on Main Street, they had already racked up quite the list of astonishing crimes.
Prior to Danbury, they robbed banks in Lewisboro, NY, Georgetown, CT and Union, MO. They also killed their father, their grandmother, two other men who helped them pull off the robbery in Georgetown, CT and had, at minimum, a role in the death of an innocent Bridgeport man that they stole a car from. John and James Pardue were hardened criminals before their Danbury bank robbery.
How Many in America: From Guns to Ghost Towns
Can you take a guess as to how many public schools are in the U.S.? Do you have any clue as to how many billionaires might be residing there? Read on to find out—and learn a thing or two about each of these selection's cultural significance and legacy along the way.