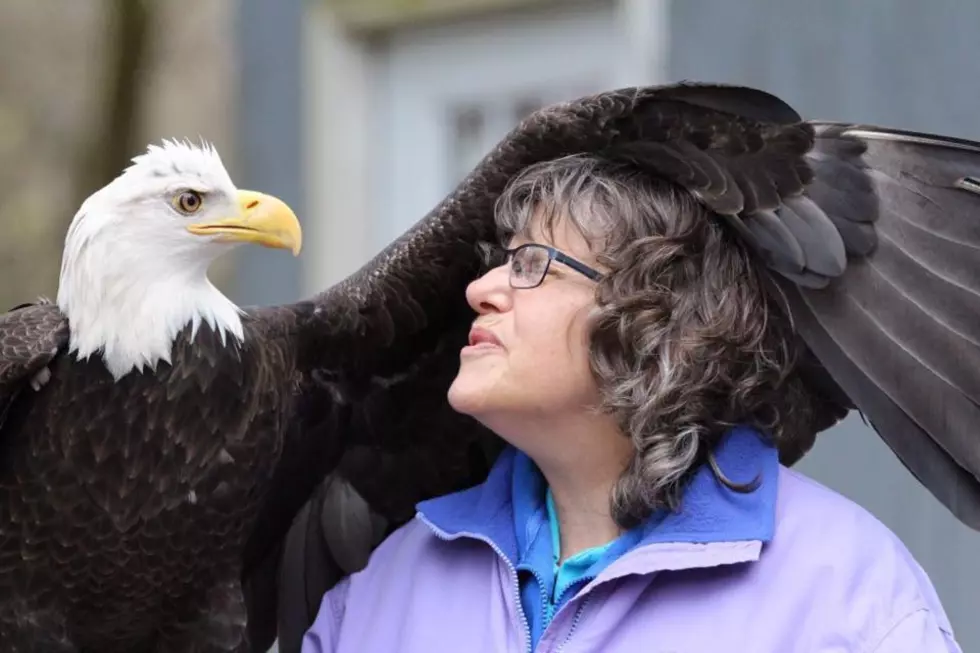 UPDATE: Missing Bald Eagle Returned to Connecticut Rehab Center
Horizon Wings Raptor Rehabilitation and Education
UPDATE: The Horizon Wings Raptor Rehabilitation Center has announced that the bald eagle, Atka, was returned to the property this morning (February 11). While the eagle appears to be in good health, this is still an active investigation.
If you or anyone you know has any information regarding the incident, please contact either the Connecticut Department of Energy and Environmental Protection (DEEP) at 860-424-3333 or Connecticut State Police - Troop C at 860-896-3200.
---
They walked right up to Atka's cage, broke the lock and walked off with this majestic bald eagle.
The folks who work at Horizon Wings Raptor Rehabilitation are devastated. Horizon has been Atka's home for the last nine years because of a permanent wing injury. Atka is a very special bald eagle because he's been trained as an educational ambassador.
The owner of Horizon Wings, Mary-Beth Kaeser told nbcconnecticut.com that Atka was at a teaching program during the day and then was returned by his handler to his aviary for the evening. The next morning Kaeser found a broken lock and no Atka.
Kaeser and the rest of the Horizon Wing's staff have been worried sick because there's a black market for bald eagles especially their feathers. Because Atka can't fly, he can't just spread his wings and go free. Kaeser told nbcconnecticut.com,
I just want him back and I want him safe. That's all I want.
This is the reason why Horizon is offering a $4,000 reward for Atka's safe return. State Police are asking that you don't approach the eagle but instead call Horizon Wings at 860-481-0525 or Connecticut State Police at 860-896-3200.
Enter your number to get our free mobile app