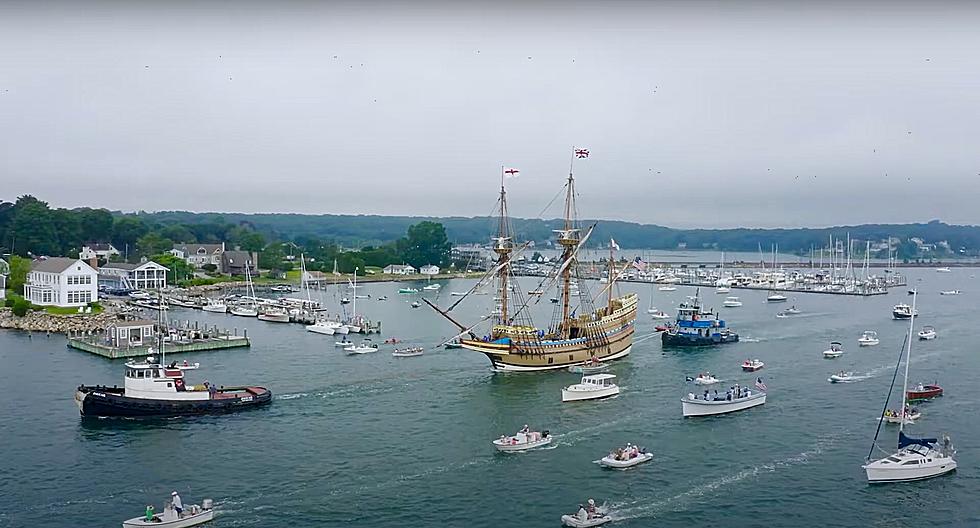 400-Year-Old Mayflower Replica Sails Out of Mystic Seaport
Mayflower II Replica - Screen Shot from Plimoth YouTube Video
The replica of the ship, the Mayflower that brought the pilgrims to America 400 years ago, is sailing again.
Enter your number to get our free mobile app
The journey to America began with this small ship 400 years ago, and the celebration has already begun. On July 20, the Mayflower II departed the Mystic Seaport for its journey to New London, where it will dock at New London's City Pier for approximately two weeks. Unfortunately, the ship will not be open to the public until it returns to Plymouth Harbor in Massachusetts due to safety reasons.
Mayflower Sails 2020 commemorates the 400th Anniversary of the Mayflower landing in America. After three years of restoration, the fully refurbished Mayflower II is back and eventually will be sailing to different ports, which will be determined by where we are with the coronavirus.
The year was 1620, when the original Mayflower brought the first settlers to America. Plimoth Plantation's full-scale reproduction was constructed between 1955 and 1957. The following photo was a piece of artwork of the original Mayflower as it set sail for America on September 6, 1640.
The purpose of building the Mayflower II was to honor the men and women in the United States and the UK who forged friendships as they served their countries together during World War II. Departing from Plymouth, England on April 27th, 1957, the crew of 33 men sailed the newly built Mayflower into the Port of Plymouth, Massachusetts on June 13th to the rousing welcome of 25,000 spectators! To read about the complete restoration of the historic Mayflower, click on, mayflowersails2020.
Candlewood Lake's 'Illuminated Boat Parade'