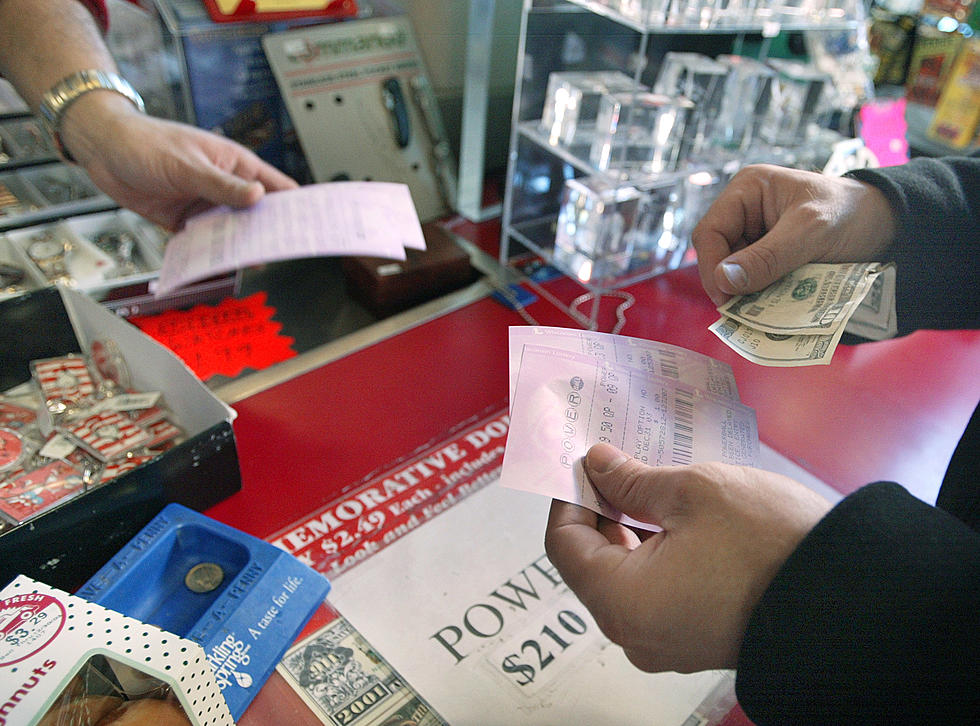 $2.2 Million Connecticut Lottery Ticket Still Unclaimed
(Photo by Tim Boyle/Getty Images)
Someone, somewhere is still holding a Connecticut Lottery Ticket that's worth $2.2 million. Could it be you?
Back in April, someone bought a Connecticut Lottery Ticket that has a winning combination of numbers that are worth $2.2 million.
The ticket, which was part of the April 24 Connecticut Lottery drawing, was sold at Hamden Shell, located at 1994 Whitney Ave. The ticket has not yet been claimed, and the person only has until October 21 to claim their millions.
According to newstimes.com, the winning number combination was  2 - 7 - 8 - 12 - 17 - 24.
If you have a ticket that matches the numbers drawn, you'll need to timely claim the prize, on or before Oct. 21. Here's what you have to do, just go to any CT Lottery retailer to have your ticket validated through their terminal, or call 860-713-2680 to schedule an appointment to come directly to CT Lottery Headquarters at 777 Brook St. in Rocky Hill.
Lottery officials are concerned that on April 24, Connecticut was at the peak of the coronavirus pandemic, and Governor Ned Lamont was reporting 821 new COVID-19 cases and 125 deaths in the state, so a spokesperson from the lottery did say there is a chance that the lottery numbers could have been missed due to people having a lot on their mind.
According to Connecticut State Lottery rules, all draw game tickets expire 180 calendar days from the date the numbers were drawn.
Enter your number to get our free mobile app
KEEP READING: See the richest person in every state