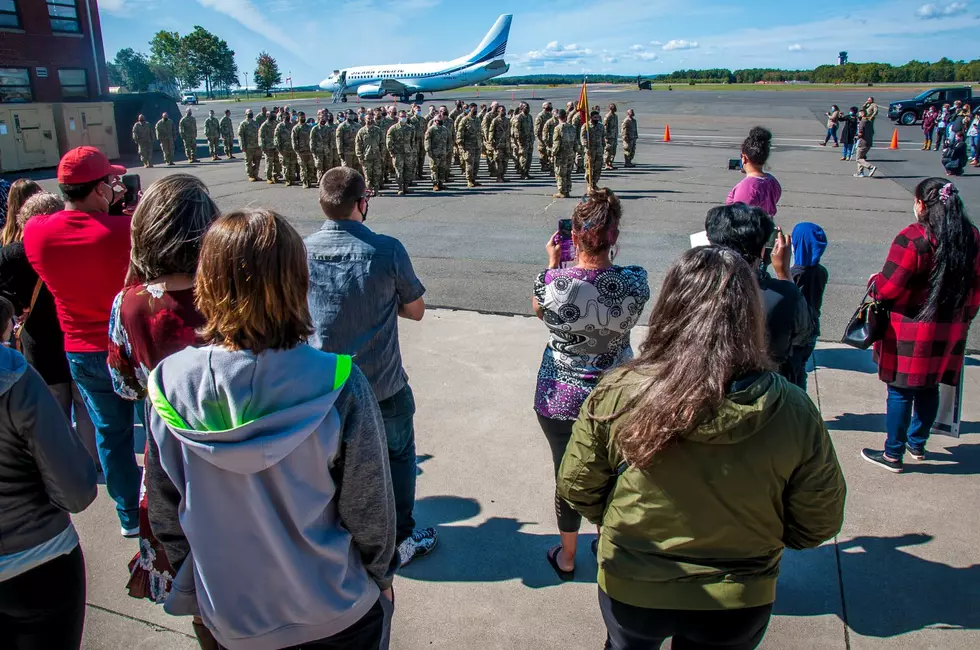 100 Connecticut Guard Troops Deployed to Help Out in Southwest Asia
Photo Courtesy of the CT National Guard's FB Page...
Nearly 100 brave young men from Middletown are on their way to Southwest Asia.
Enter your number to get our free mobile app
Middletown's 143 Regional Support Group of Connecticut's National Guard has been deployed to help support Operation Spartan Shield, according to a press release sent to Hearst Connecticut Media.
According to the website dvidshub.net, their mission will be to "provide base management and oversight to strengthen the country's defense in the region and build force capabilities." It was a tough morning for the Guardsmen and their families.
The 143 Regional Support Group has a rich history dating back to the renowned 43 Infantry Division, nicknamed "Winged Victory Division," which gained notoriety in the Pacific during World War II. This is what Maj. General, Francis Evon, told Hearst Connecticut Media before the 100 men shipped out:
Connecticut's home team will once again prove its readiness and capability working alongside our active duty and reserve counterparts overseeas as much as we have domestically here at home throughout this challenging year.
To the men of the 143 Regional Support Group from all of us here at WRKI, Townsquare Media, Danbury, I take this quote from the award-winning news journalist, Elmer Davis, when he said,
This nation will remain the land of the free only so long as it is the home of the brave.
READ MORE: 50 resources to help you educate your kids at home