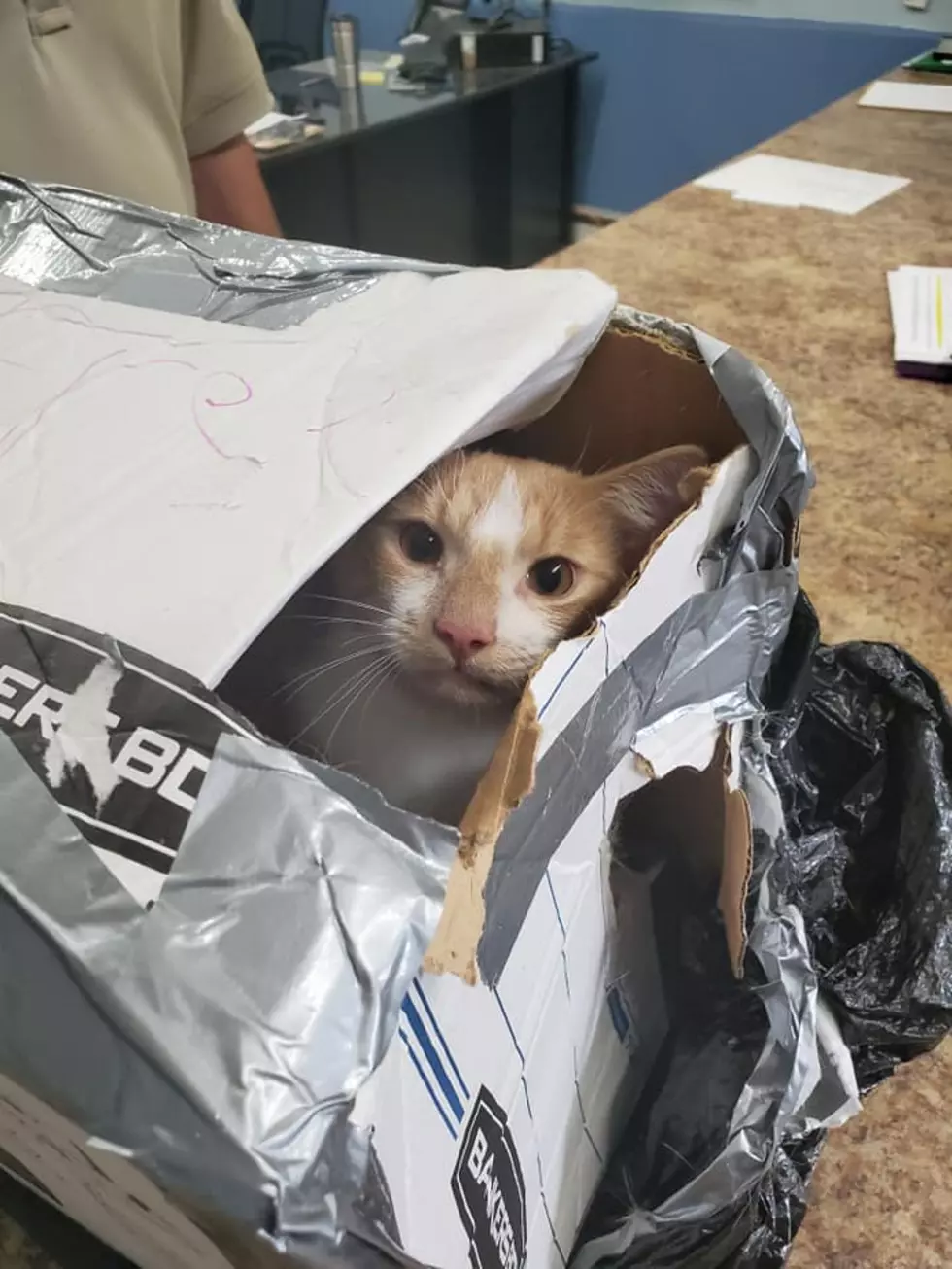 10-Year-Old Connecticut Boy Saves Cat Thrown Into Water
Bridgeport, CT Animal Control via Facebook
Quick thinking from a 10-year-old Bridgeport boy saved the life of a cat that was thrown from a bridge into the water, in a box taped completely shut.
According to a Facebook post from Bridgeport Animal Control, the boy saw a man throw a box off a bridge at the corner of Knowlton Street and Berkshire Avenue. The box was taped shut and tied inside a garbage bag. The boy heard meowing sounds coming from the box and quickly ran to the water's edge and retrieved the box from the water. The boy then alerted police.
According to a follow-up post from Animal Control, the boy did not want to give his name and was just happy that the cat was saved.
Inside the box was an adult male cat, who seems to be OK despite his ordeal. Bridgeport Animal Control is asking anyone with any information about the cat or who may have knowledge of the situation to contact them at 203-576-7727. Hats off to the boy who undoubtedly saved the life of this very sweet looking kitty.