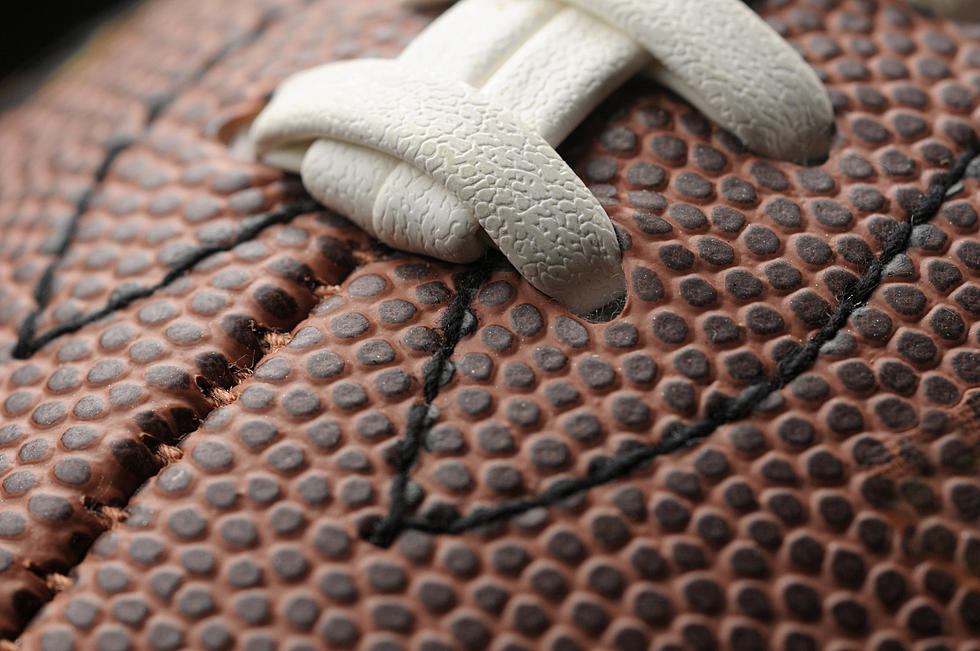 Could Concussions Ultimately Sideline The NFL?
Mark Stahl
After watching "Concussion" I am now officially "Conflicted".
As a fan of football I was no doubt aware of the sport's growing problem with concussions when I watched the new Will Smith movie "Concussion". I am, in fact, a huge Pittsburgh Steelers fan, have been since I was 7 years old when I watched them win their fourth Super Bowl in January 20th, 1980. Thirty six years later I have a Steelers jacket, a Steelers hat, a Steelers bathrobe, a Steelers blanket, Steelers car floor mats, a Steelers mug, a Steelers shot glass. I left out a few but I think you get the point.
Because of my emotional attachment to the team it was heart-wrenching for me to watch the story of former Steeler center Mike Webster unfold on the big screen. After over 15 years in the NFL his mental health declined to the point where he was a shell of his former self by the time he died homeless in the back of a truck in 2002 at the age of 50. He was the first former NFL player diagnosed with chronic traumatic encephalopathy (CTE), a progressive degenerative disease found in people with a history of repetitive brain trauma, including concussions. Since Webster's death the list of former NFL players diagnosed with CTE has grown including high-profile names such as Junior Seau, Andre Waters, Frank Gifford and Dave Duerson.
When I walked out of the theater I had a serious debate going on my head as to whether I should continue to be a fan of the sport at all.
But, sure enough, I watched the games that following Sunday. To distance myself from a sport I've loved watching since I was a kid was not so easy.
I wonder how the sport can continue without the serious repercussions of a high-contact game. Can the NFL reduce the amount of games played to reduce the amount of hits the players take? Can they enforce even harsher penalties for hits to an opposing player's head? There has to be a way to resolve this without ending the sport all together. Or is there?
I've since asked family members and friends who have children about this issue. My brother and his wife won't let their 10-year old son play football. Another family member of mine recently told me about how their son, a junior high school student, was sidelined with a concussion while playing football this fall. He's still suffering with headaches, memory loss and mood changes. They've decided there son will never playing football again. Just minutes before writing this article a friend of mine told me that he highly doubts his two sons, now five years old, will play football when they're old enough to play. He added that his wife has already made up her mind. There is no way her sons are playing football.
Dr. Bennett Omalu is the man who diagnosed Webster and other former athletes with CTE but, despite what his detractors may think, he isn't anti-football at all. He feels, although the NFL reacted harshly to his findings, his work will ultimately cause positive changes to the sport. He feels it will ultimately force the league to make changes that will enhance the game and enhance the lives of the players. I hope he's right.
So here we are about to watch the 50th Super Bowl played in a month from now. Fifty years from now, however, will the NFL still be around to see Super Bowl 100? Will the number of children playing football diminish over time to the point where the game is no longer played? I can't see that happening but I do see a day when a football helmet may become much like a pack of cigarettes. On the back of each helmet will read - "WARNING: PLAYING THIS SPORT COULD BE HAZARDOUS TO YOUR BRAIN".
You can listen to Eric Senich live on Saturdays from 10am to 3pm on 95.1 FM. You can also listen online by clicking here or by downloading the radioPup app for your mobile device.