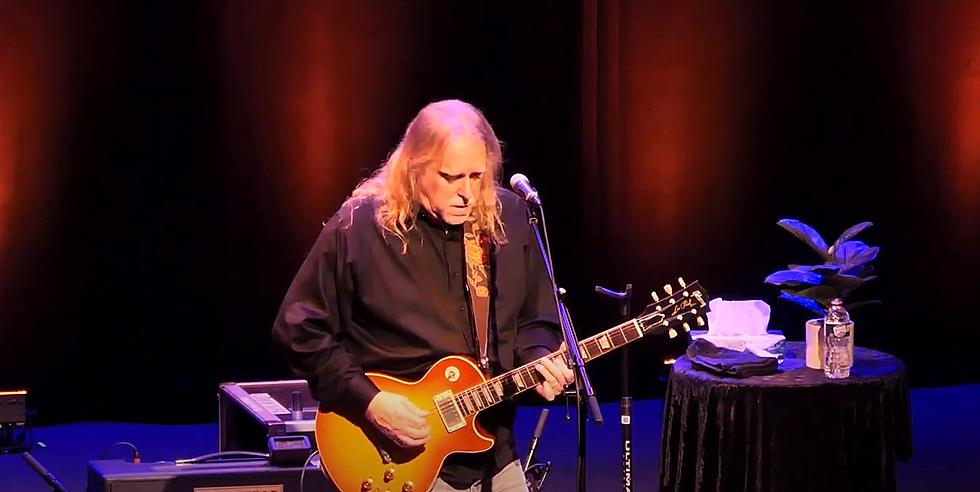 Videos Emerge From Warren Haynes' Recent Visit to Ridgefield Playhouse
Youtube/sgibson818
Warren Haynes is an American rock icon, and celebrated musician for his work with the Allman Brothers, Gov't Mule and the Dicky Betts Band.
Warren recently brought his "Warren Haynes Solo 2022" Tour, to the Ridgefield Playhouse. The Ridgefield concerts were Friday March 11 and Saturday March 12, and while there was some amazing music on the stage, there were some talented cameras in the crowd.
Youtube videos of the Haynes concert started appearing in the days after the show. Like this video from sgibson818 who posted a video of Haynes doing "I'll Be the One."
sbgibson818 also shared Haynes doing "Hattiesburg Hustle."
@David Baum posted Haynes' rendition of "Hallelujah" 
sbgibson818 also shared "Raven Black Night"
If you've never been to the Ridgefield Playhouse, these videos may have surprised you. You may have noticed, that the sound was great for having come from a cell phone, or that the lighting was tremendous. These videos came out great, because the sound and light are always wonderful at the Playhouse, not because the folks in attendance have special phones.
Warren Haynes is just one, of many very special artists that makes annual trips to Ridgefield. In fact, these are some of the other great shows coming soon to Ridgefield:
That is just the beginning of what the Playhouse has in store, check the entire Spring/Summer 2022 lineup here.
6 People You Will Meet in Connecticut
5 Can't Miss Landmarks of Putnam/Westchester Counties in NY
5 of CT's Most Infamous Mugshots
LOOK: Past/Present Residents of 'Billionaire's Dirt Road' in North Salem, NY
Aerial Views of Pond Hockey Game at Danbury's Lake Waubeeka