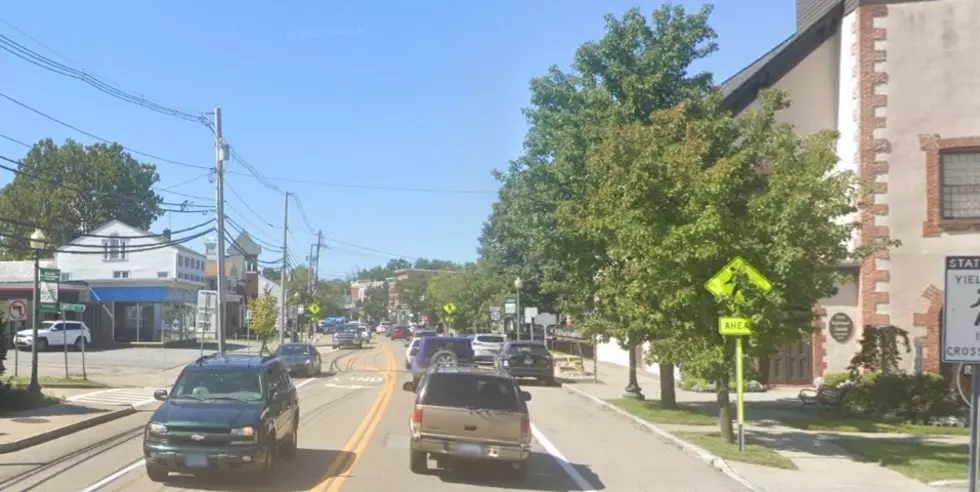 Trio Charged With Multiple Felonies for Alleged Broad Daylight Armed Robbery in Fishkill
Google Instant Street View
A broad daylight robbery, on a busy street in Fishkill?
That is what authorities are saying. According to Mid-Hudson News, 23 year-old Richard Lee, 19 year-old Kenneth Simmons and 23 year-old female Luz Resto are facing a variety of charges after an alleged crime on Main Street in a Village of Fishkill strip mall.
Metro News says the trio allegedly assaulted and robbed and unnamed victim around 9:30 am. The victim reportedly suffered facial lacerations as a result of the incident. Authorities also say the suspects took the victims cell phone and some money.
Reports say when the police arrived the suspects were already gone. After gathering information on the getaway vehicle and telling other officers to be on the lookout, other Fishkill officers were able to locate the vehicle with the suspects inside. All three suspects were taken into custody during the traffic stop.
Authorities say the arrests happened thanks to the joint efforts of officers from the Village and Town of Fishkill. The victim was also reunited with their belongings. Lee, Simmons and Resto are all facing felony charges of robbery, assault, and criminal possession of a weapon.
This incident is not the first run-in with the law for two of the three suspects. Richard Lee is on parole for previous felonies and Kenneth Simmons was on probation. Luz Resto reportedly knew the robbery victim.
You can't go to a strip mall in Fishkill at 9:30 in the A.M.? I don't want to go to a Fishkill strip mall but I want to know I can go to one without losing my cell piece and having my face slashed (allegedly).
In other Fishkill News
That's just wrong.
Creepy CT - New Images Beyond the Walls of Newtown's Abandoned Asylum - Fairfield Hills
Since it's frowned upon (illegal) to go inside the buildings without permission, there are not that many photos/videos from inside the walls. When a new video or photos surface, I jump on it, and that is exactly what I did when these images appeared on September 23, 2022.
The Ethan and Lou 15 Year Anniversary Party Got Ultra Wild
It was the party to end all parties, the Ethan and Lou 15 Year Anniversary party at the Golden Leaf in Brookfield, CT. The idea was simple, go somewhere with no frills, gather with friends of the show, and look back at a decade and a half of the Ethan and Lou Morning Show. A lot of people showed up and we had a wonderful time, maybe too much fun.