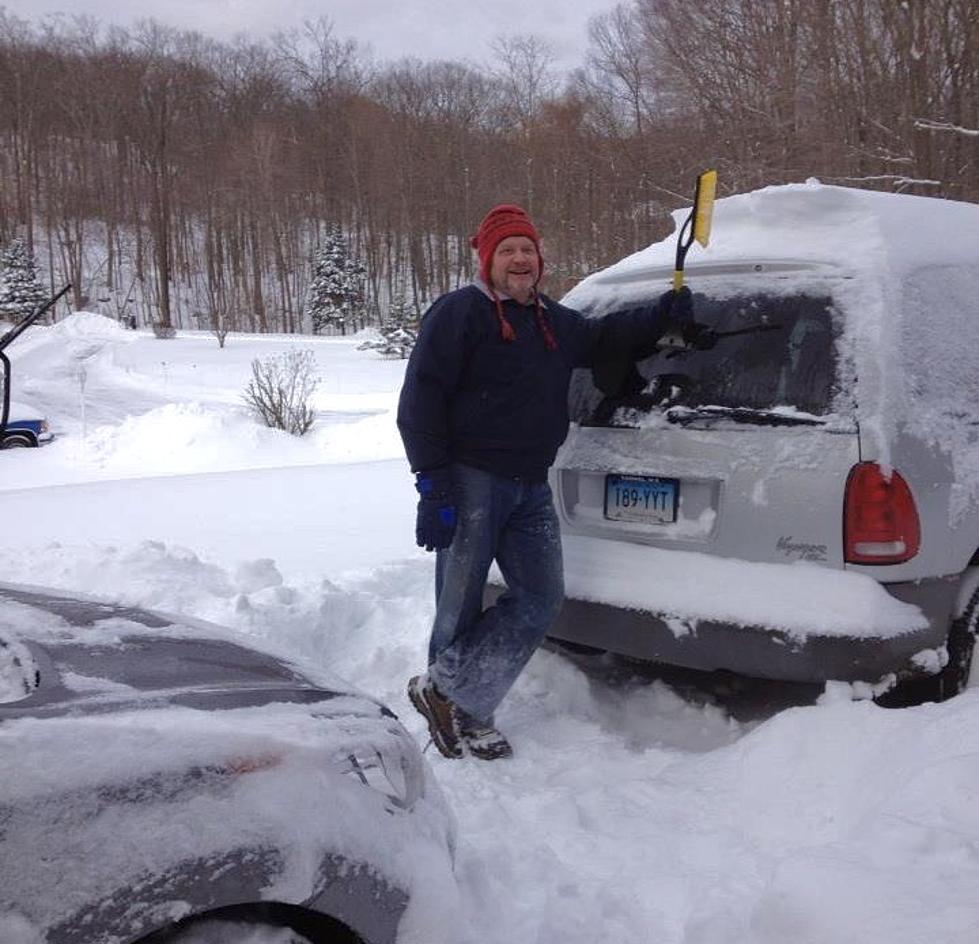 Ridin' the Storm Out in Greater Danbury
Photo by Mindy
Call it whatever you want: Snowmeggedon 2020, a Nor'easter, a Whiteout, or a Blizzard, perhaps. Why is it that we're dumbfounded every time it snows in New England?
Enter your number to get our free mobile app
Here comes our first big storm of the season. The state is under a winter storm warning from 2 PM Wednesday until 1 PM Thursday with 12 to 16 inches of heavy snow expected.
Why do we schlepp to the supermarket and buy three gallons of milk and 43 loaves of bread? There's no need to hunker down in your survival bunker, people. This is not a nuclear attack; it's just a lot of snow, which happens on a semi-regular basis in Connecticut and the rest of New England.
There's an article on the website newstimes.com that tells us 'What You Need to Know.' It is the responsibility of the media to report on a Winter Storm Warning when it's issued. Do you really need to be told not to travel during or shortly after a snowstorm? Isn't it common sense by now?
I admit that I might be tired of everyone's preoccupation with an upcoming snowstorm because it's my responsibility to talk about it all morning long on the Ethan and Lou Morning Show.
Thanks to the Newstimes article, I can tell you the snowfall will begin to get serious between 6 and 8 PM with the strongest accumulation during the overnight along with wind gusts of up to 40 mph. For all the info you ever wanted to know about our first snowstorm of the season, click here.
TIPS: Here's how you can prepare for power outages