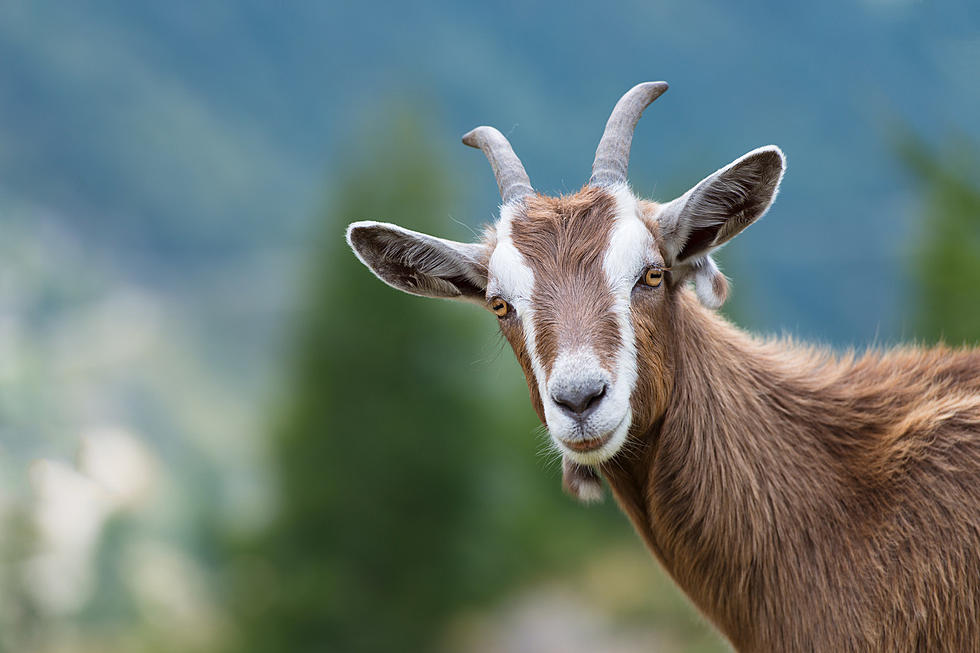 Redding Woman Faces Animal Cruelty Charges Against 65 Goats
michelangeloop
The Roaming Goats of Redding will soon get their shot at justice. Back in March, authorities collected goats from a Redding property after acting on tips from neighbors according to News 12.
The State Department of Agriculture confiscated goats from the Redding property on Wednesday, March 10 (2021) and reported that  goats were injured or were experiencing "general care issues."
Now the property owner, Nancy Burton faces 65 animal cruelty charges according to authorities via the CT Post.  That is one charge for every animal authorities say Burton put in harms way.
The 71 year old woman turned herself into police on April 16, was released on $50,000 bond and is due in court for arraignment today (4/22/21).
According to the CT Post, authorities say during the March 10 raid they removed the carcasses of 40-50 dead goats from her property and 65 living but endangered goats were confiscated. The goats who were given a second chance at life, allegedly had little to no water, had overgrown hooves and insufficient shelters.
The article also states that police also contend that while they were searching Burton's property investigating the goats, they had to condemn the woman's home for a lack of running water and no working furnace.
No word on the condition of the goats that were seized last month, except to say that their future will be determined in a courtroom. After the goats were seized, Connecticut filed a motion for permanent ownership of the goats and the case has yet to be settled.
Ms. Burton has also filed lawsuits against the town of Redding and many of its officials.
Goats man, I love em' so I was sad to hear about this alleged neglect here. Trust me when I tell you, goats are a lot of fun. They are extremely responsive if you make noises or at least that has been my experience.
My Uncle had goats and I would make goat noises to them while feeding them and they would look around at each other, like is this guy serious? They seemed to agree I was serious and they would make goat noises back at me. Goats are fun and I wish the goats in question, a better life ahead.
7 of Danbury's Most Interesting Signs
There is a song by Tesla and the lyrics go something like this:
"Signs Signs, everywhere there's signs blocking out the scenery breaking my mind, do this, don't do that can't you read the sign?" I think the song was actually written by a man named Les Emmerson but that is for another day. Signs can block out the scenery, disturb or even make people laugh. Danbury, CT has it's fair share of signs, these are just a bit more interesting than your average public message.
CHECK IT OUT: 100 sports records and the stories behind them