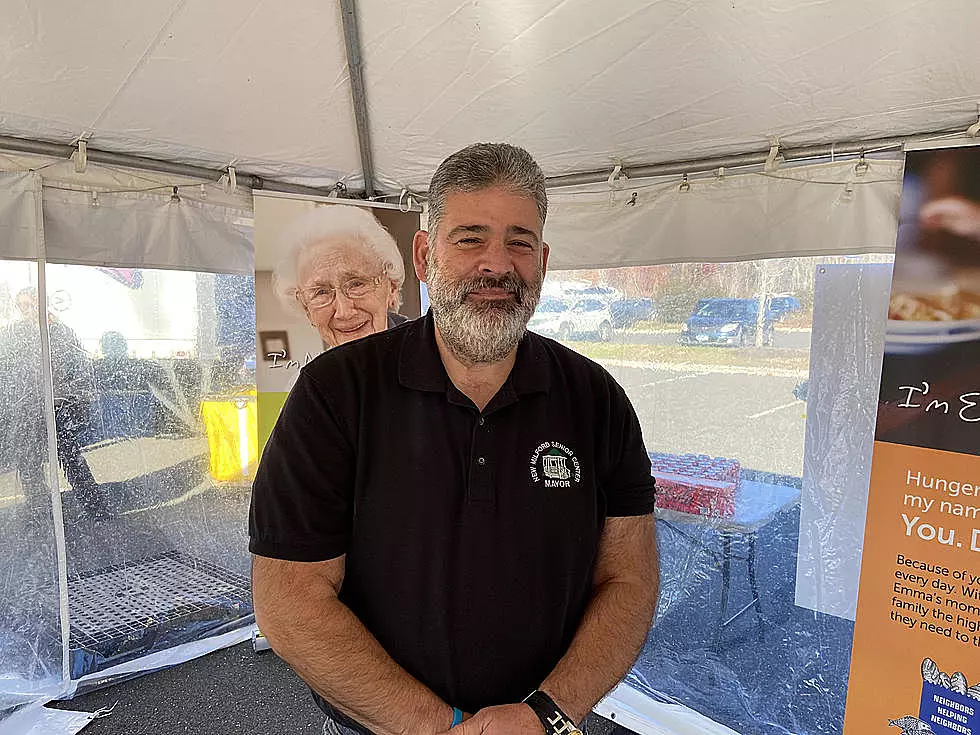 New Milford Mayor Pete Bass Explains Frustration: 'You Didn't F— Up Once, You Did it Twice'
Photo Credit: Lou Milano
There is a lot going on in New Milford, and it's not awesome at the moment.
The community is trying to recover in the wake of a roof fire at New Milford High School. I avoided this topic a bit because I was away when the fire took place and I'm playing catchup. According to WTNH, the fire took place on Tuesday, July 5th and six firefighters were injured while battling the blaze.
Since then, a lot has happened, NBC Connecticut says the contractors have been fired and the beginning of the school year will be delayed. But prior to those developments, there was a Municipal Building Committee Meeting on July 7th. Audio from that meeting was uploaded to Youtube by Captain Phoenix via the Mike Sennello Show.
In the video, you can hear New Milford Mayor Pete Bass say: "You didn't f--- up once, you did it twice." Bass told me that comment was directed at the contractors from United Roofing & Sheet Metal.
Once I got this video in hand, I knew I had to hear what Bass had to say about this, so we reached out to him on Tuesday (7/19/22). Bass agreed to join the Ethan and Lou Show and told us, in part:
"The frustration began to build in because this is something that could have been absolutely avoided."
He went on to talk about safety, saying the results could have been much worse. Bass said:
"Then the realization was, that if this were to have happened the next day, we would have had 357 students in that school."
The Mayor told us that on the day of the fire, there were 37 students in the building. You can listen to that interview alongside his committee meeting comments below.
Can we all agree that Pete Bass is a local rock star? People love this dude and things like this only build on his popularity.
During our late morning interview with Mayor Bass, I received a text message on the I-95 Rock Mobile App from Eric in Brookfield who wanted to know if I got a comment from the contractors on the matter. I have not spoken with them but I'm willing to hear their side of the story, if they want to come on the show.
P.S. Big shout out to Mike Sennello. I wanted to apologize for not throwing him his proper audio credit on the Ethan and Lou Show Tuesday.
My New York Vacation Supports Study Findings That the Empire State is the Best for Road Trips
Wallet Hub
recently released study findings on the best road-trip states in America, and New York was found to be #1 overall. The timing of the study was great for me because we were headed on a road trip in New York. I've traveled extensively up and down the east coast but it's been a long time since I took a road trip in the Empire State. We took a trip to the Watkins Glen, Finger Lakes area of New York. We enjoyed vineyards, wineries, breweries, hiking and kayaking, and we did it all in just four days. While on this trip I learned that the Wallet Hub study was right on. The array of experiences, the dramatic landscapes and the hospitality of these small towns all added up to the most enjoyable short vacation my family has ever been on. We visited Watkins Glen, Burdett, Hector and Owego, NY among others, and I strongly recommend emulating my trip.
JK's Texas Hot Weiners Has Nearly 100 Year History in Danbury
How does one family owned business survive for nearly 100 years? I don't know the answer, but the folks at JK's Texas Hot Weiners in Danbury do. Not only does JK's serve a unique and delicious product with care, but they do it together and it's evident in their history.