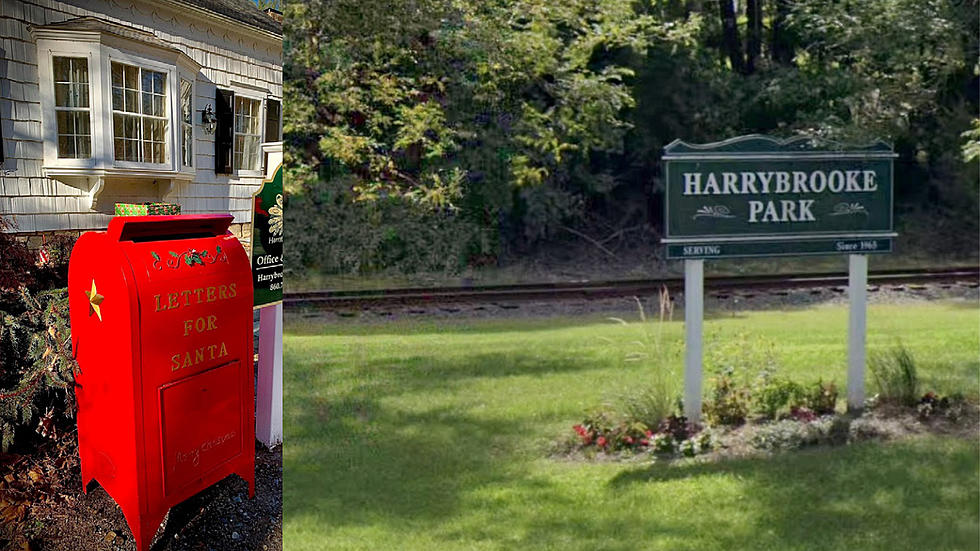 Mail Your Letters to Santa at New Milford's Harrybrooke Park
Harrybrooke Park/Google
If you've even met Billy "Mo" Buckbee in person, you've probably thought to yourself "Man, this guy looks like Santa!". He's a big guy, he's got the full white beard, and he's quite jolly. But it's not just his physical resemblance to Santa Claus, it's his spirit too. I've known Buckbee for years, and he's a generous, genuine, hard-working man, who happens to be the CT State Representative of the 67th Assembly District, and the Executive Director of New Milford's Harrybrooke Park.
Harrybrooke Park is gorgeous, and Buckbee works hard for New Milford in the state Capital, and also at bringing community events to life. I noticed on HarryBrooke Park's social media page that they're doing something special for the children in our community for Christmas.
According to Harrybrooke Park, Santa himself dropped off a special "Letters For Santa" mailbox, which has been installed right outside of the Harrybrooke Park Museum, and it's ready for your child's letter to Santa to be dropped off right now. They suggest you drop it off early, in order to get a letter back from Santa before Christmas, and also to be sure that your return address, and your child's name are legible.
If you're like me, and still have the Christmas spirit despite not having little ones of my own, you can make a donation to help defray Harrybrooke's cost of putting together this wonderful moment for your child. Just drop off your donation with "Santa letter" written on the envelope, and they'll know, and appreciate your help.
If you want something a little more personal, and mind-blowing for your kids, This Friday, December 10, 2021, you can make your reservations for "Santa In The Park", where your whole family can enjoy a magical visit with not only Santa and Mrs. Claus, but it's also Frozen Friday, and Elsa and Olaf will join in on the festivities.
Thank you for your hard work Representative Buckbee, and your generous and kind spirit. Santa does exist, and he lives at Harrybrooke Park in New Milford.
If the Greater-Danbury Area Towns Were Christmas Movies
When this topic came up in our office, my ears perked right up. The question was simple "If Greater Danbury Towns Were Christmas movies, which would they be and why? It's so simple and yet so complex, it made no sense and gave me a topic to argue with my friends. I was so excited about it, I wrote them down, and this is the list:
5 of the Most Christmassy Towns in Connecticut
Some of the Best Walk and Drive-Thru Christmas Displays in Connecticut