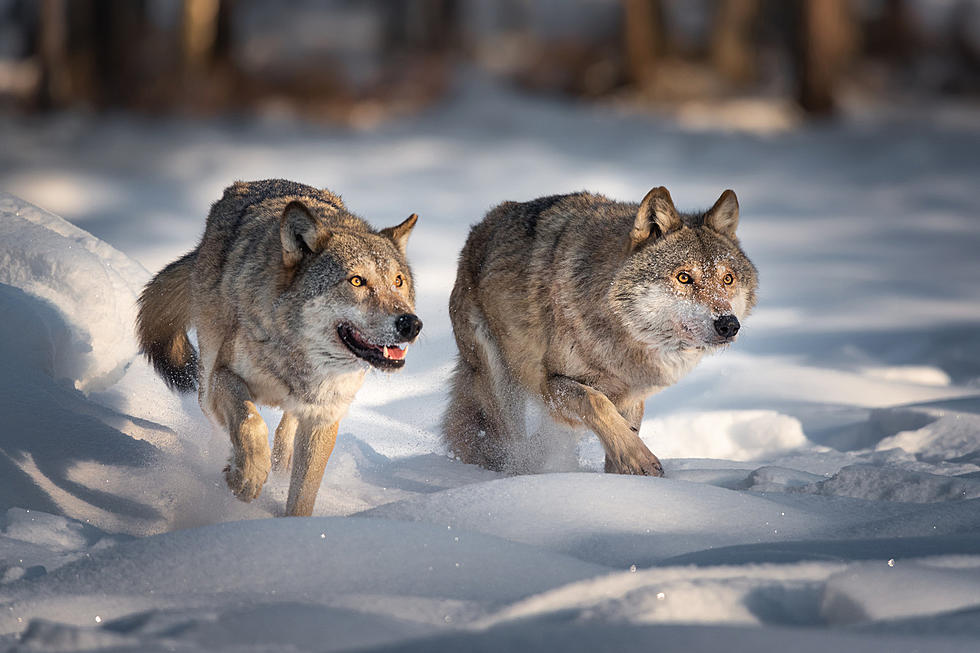 Mahopac Students Have Decided on a New Mascot Name for the District
VladSokolovsky
According to the Patch, the Mahopac school district has made it's final selection for the new mascot.
Mahopac students have decided to call themselves the Wolf Pac. The other finalists were the Mavericks and the Mustangs. The district is changing their name from the Indians. The final stamp of approval will still have to come from the Board of Education but that appears to be a formality.
The school district made the change after enduring pressure from the NYS Board of Regents who told all New York schools that they would withhold state funding to any district that kept a Native American name or mascot.
The students have decided and now the name controversy is over, I think. I don't have a dog, or a wolf in this fight but I can tell you there are people who are not happy about the name change. I have an open poll running on this and these are the results as of 5/24/23
Do you find the name Indians Offensive?
I do not: 72.09%
I don't but I can see why Native-Americans would: 18.60%
I do: 9.30%
I'm keeping the poll open so feel free to vote below.
I realize this is a small sample but there's a large disparity in the numbers I've gathered. In addition to the poll, I spoke to a former Carmel/Mahopac town official about this. Ken Schmitt is the former Town Supervisor who had this to say about the name change:
Schmitt added:
"Hey Lou, I strongly believe there's a disconnect between the NYS Board of Regents and the people. The threats of withholding State aid funding  ( our money )to School Districts that have Indian mascots is ridiculous and nothing more than extortion tactics. Mahopac people are proud of our strong Indigenous history and culture. We've honored the local Indian tribes for many years as the Mahopac Indians. Any notion or belief that we are somehow discriminating or disrespecting indigenous people is completely absurd and ridiculous."
On a lighter note, It doesn't look like the students took my suggestions seriously. Back in April of 2023 I wrote an article about the name change and asked the students to consider some of these names:
Mahopac Machine - It's gritty, tough and no one else has it. For the logo you could use a tank.
Mahopac Mailmen - This is a job that once carried great prestige in our country and it's almost completely dead. Let's let our Mailmen and Mail Ladies have their day.
Mahopac Malarkey - Malarkey is just fun and funny.
Mahopac Mugwump - A Mugwump is a person who is independent or neutral in their political views. You can smell the irony on this name.
Mahopac Mermaid - This is a big change, big risk, big reward change. In my opinion, you would have to go with a completely different color scheme, moving away from yellow and blue but if we're doing this, let's do it.
Mahopac Centaurs - The Centaur is half man and half horse. You mean to tell me a human with horse legs is not going to dominate at field hockey?
Mahopac Phoenix - This is my favorite mythical creature. The phoenix is a symbol of rebirth, immortality and resurrection. The phoenix rises from the ashes, it cannot be kept down.
If any of the Mahopac students are reading this, I want you to know that you did a great job choosing the name. The problem with the world is adults. Adult have always complicated the simplest things. You get it?
Check out the Ethan, Lou & Large Dave Show Podcast on Apple and Spotify 
Rabbits Hockey Squad Cheered in Danbury's Version of Canyon of Heroes
Hockey is not exactly synonymous with a sunny May afternoon but it was all puck on Sunday in Danbury, CT. The Danbury Hat Tricks and their fans celebrated their FPHL Championship win in dramatic fashion. The team, coaches, personnel and city officials snaked their way though the D-Block in a Championship parade.
7 Outdoor Destinations Await for a CT Adventure
If you're anything like me you spend most of your days hiding your inner child waiting to break out. No one particularly likes "adulting" and corporate life can really drain the joy right out of your body. So, when it comes time to recreate we all deserve a chance to really kick off the dust. We want to run barefoot, swim, hike and eat smores fireside. If any of what I just said sounds like you, I've got the perfect break for you. Sorry, I mean I have 7 Outdoor Adventures that are just waiting for you.