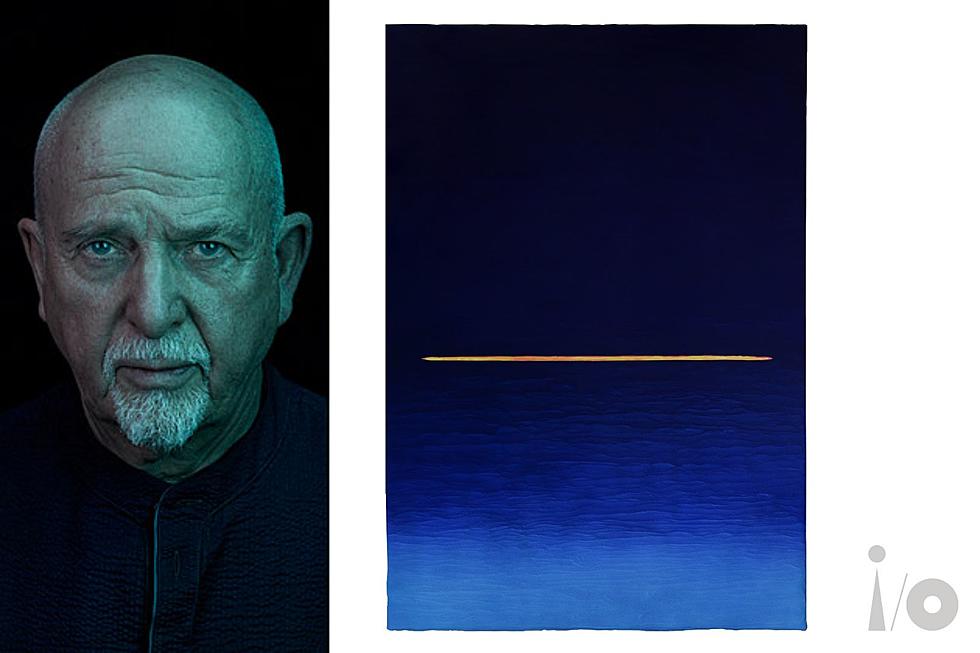 Listen to Peter Gabriel's New Song 'So Much'
Nadav Kander / Peter Gabriel Ltd.
Peter Gabriel has released another song from his upcoming album i/o, "So Much."
It's the seventh track from the album; each song arrived during 2023's full moons.
"I was trying purposefully not to be clever with this," Gabriel said of "So Much" in a press release. "I wanted to get a very simple chorus but one which still had some substance to the harmony and melody. Something that was easy to digest but still had a bit of character to it."
You can listen to the song below.
"'So Much' is about mortality, getting old, all the bright, cheerful subjects," Gabriel noted. "But I think when you get to my sort of age you either run away from mortality or you jump into it and try and live life to the full and that always seems to make a lot more sense to me. The countries that seem most alive are those that have death as part of their culture."
"So Much" features artwork titled "Somewhere Over Mercia" by Henry Hudson. "I started looking at Henry's work and thought it was great," Gabriel explained. "He's done some dense and intricate work with plasticine, but then he also has this other more expressionist, horizon work with different colors and they're very simple and pure. I connected quite strongly with him."
Gabriel recently wrapped a tour of Europe and the U.K., where he performed several songs from i/o, which does not have a release date yet. He's scheduled to launch the North American leg of the tour on Sept. 8.
"It's funny, you think you've just got it all working properly and it's time to finish, that's how most tours that I do go," Gabriel said. "The idea of trying to integrate the art with the music has worked well, I think people are feeling it. That was my dream, to get more intensity to the experience and in the same way that we work hard creating moods and atmospheres and trying to say something with the music, obviously, these artists are very accomplished at doing that in the visual world."
Phil Collins and Peter Gabriel Albums Ranked
They led Genesis through their most celebrated eras. Here's what happened next.