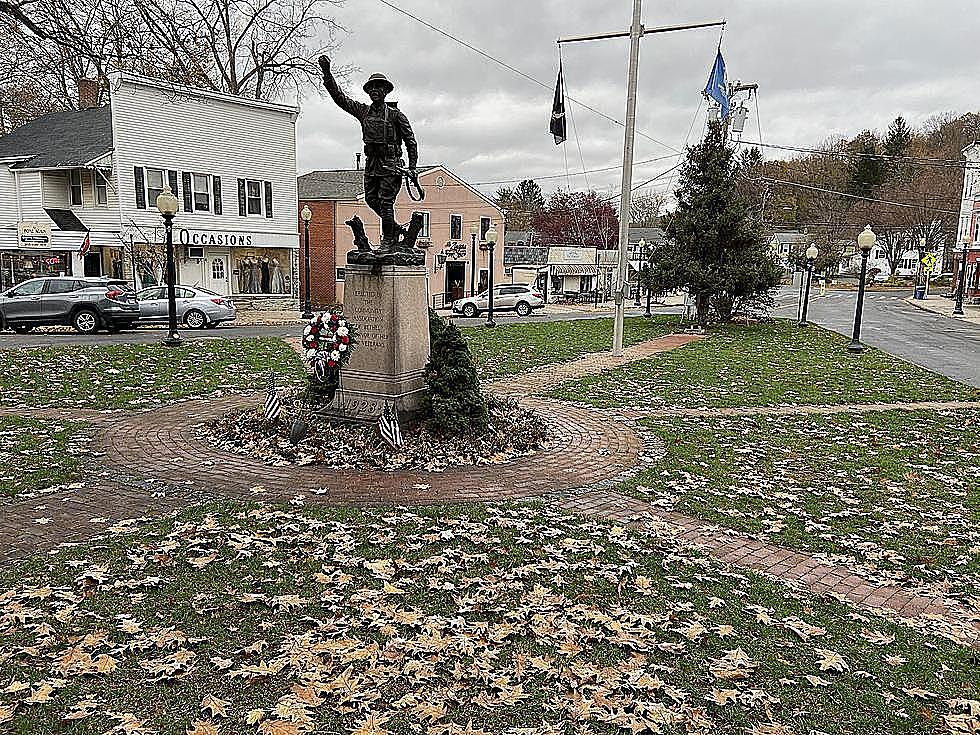 Small Greater Danbury Town Named One of America's Favorites
Lou Milano
World Atlas recently released their list of "13 Small Towns in Connecticut That Were Ranked Among US Favorites." 
I didn't have to scroll far to find a Greater Danbury area town because Bethel was the second town listed right behind Mystic. This is what Word Atlas had to say about Bethel:
Bethel is about 71 miles north of New York (about 37 from New Haven) and boasts a downtown that is authentic and unpretentious and is anchored by a small square named for P. T. Barnum, the town's most famous resident. Barnum was a celebrated American showman reputed to have inspired the development of popular entertainment in America, such as concerts, public museums, and the three-ring circus. He also had a tinge of unconventional sensationalism. For instance, he reportedly requested the New York Evening Sun to publish his obituary before his death so he could read it beforehand. Once part of Danbury, Bethel is today a gorgeous U.S. favorite that features tree-lined streets and upscale neighborhoods dotted with 18th-century Colonials. A first-time visitor will not want to miss Goodspeed Opera House along the picturesque Connecticut River, reputed to be the birthplace of some of the most famous musicals in the world.
There were other nearby towns added like Cornwall, Monroe Kent and Westport. I'm not exactly sure what they based this on, the article doesn't qualify how these towns are some of America's favorites but I'm not going to argue with World Atlas. I agree, Bethel is amazing.
There is not a month that goes by where one of the Greater-Danbury towns is not getting love in the national press. The media shine on our area gets better and better but I kind of wish it would stop. We're overcrowded as it is and the more people we tell, the more will come.
High Definition View From Way Above Bethel
Bethel is a beautiful place to stroll around at street level or to view from above like "basspig" did with their drone, from high above the town.
Exclusive Photos, Videos, and Interviews on the Set of New Milford Horror Movie
"Candlewood" is a horror film that just finished filming in New Milford, CT. This is how the filmmakers described the project on their Indiegogo:
"Candlewood is the first movie of three in the psychological/horror feature film franchise. A blended family moves from the city to a small town in Connecticut, where a local urban legend adds chaos and terror to an already fragile family dynamic. The staunch patriarch, who desperately wants his family to not see him as a failure but as the father that did everything, he could to keep his family together through difficult times. Candlewood follows a family leaving New York City for a simpler life in the country town of New Milford, CT. The haunting and mysterious true stories of missing hikers near a popular state park, Lover's Leap, coupled with the town of Jerusalem sitting at the bottom of Candlewood Lake gives credibility to our narrative. We bring to life the struggle of good vs evil and what happens when lifelong, outdated traditions are challenged."
A while back I got in touch with the folks behind the movie, invited them on the I-95 Morning Show with Ethan, Lou and Dave and talked about the film, and shooting in New Milford. We spoke with Director Myke Furhman and Writer/Executive Producer Victoria Flores-Argue. During that discussion, I demanded to be in the movie, telling the duo that I have some experience acting on TV shows that never actually made it onto TV. Against all odds, they did invite me to participate and I visited the set on October 20th to shoot a scene that is important. I was extremely nervous and I had zero idea of what I was in for. Below are some insider moments from my day on-set and from others.