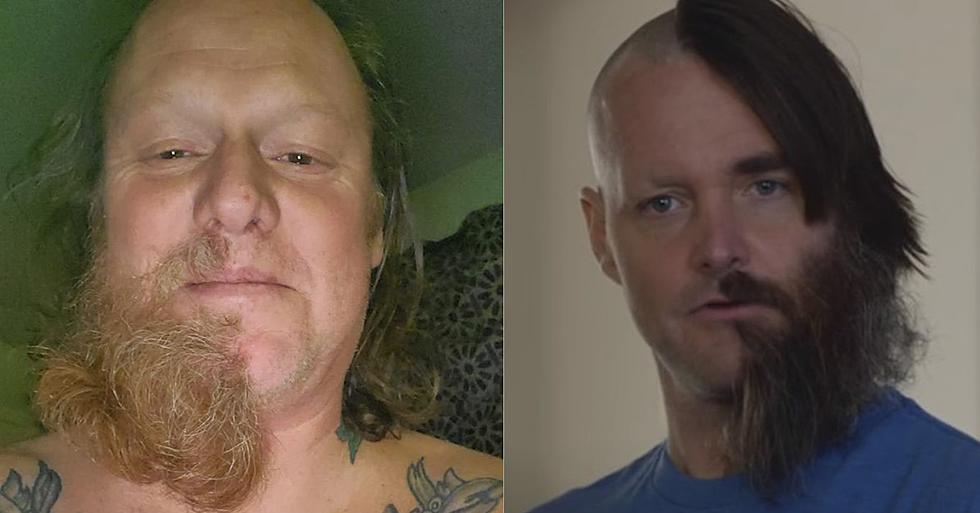 I-95 Listener Jason Martin Joins in on the 'Tandy Beard' Challenge
Jason Martin/Youtube
That's I-95 listener Jason Martin who is a frequent contributor to the I-95 Facebook page threads and he's the first one to commit to this ridiculous ridiculous challenge. , Then there were two, OK three if you count "Tandy" and a wise man once said, "three's company, two is a revolution." No one ever said that but I feel like it works in a celebration of beards, Tandy and quarantine madness.
The 'Tandy Beard" Challenge is a simple one you shave your beard in half, photograph it and post it with #tandybeard or #tandybeardchallenge as a nod to one of TV's weirdest characters Phil Miller AKA "Tandy" AKA "Skidmark." Why "Tandy?" Why now you might be saying? It's simple and I laid it all out in my introductory "Tandy Beard" article but here are the bullets in case you're lazy:
"Tandy" was a character on the FOX TV Show "The Last Man on Earth."
The show mirrors our cureent COVID-19 hell-scape in many ways.
"Tandy's" brother Mike shaved half of his head while he slept and "Tandy" left it to pretend like it did not bother him.
That's basically it, what else are you doing right now that you can't participate in the challenge? You already have a beard that's out of control, you've been thinking about getting rid of it so hit the challenge up and then clean your face after. It's special to get in on the ground floor so be special. After it catches on we'll all be sick of it. #tandybeard
Enter your number to get our free mobile app
5 Greater Danbury Bars I'll Meet You At When This Is All Over