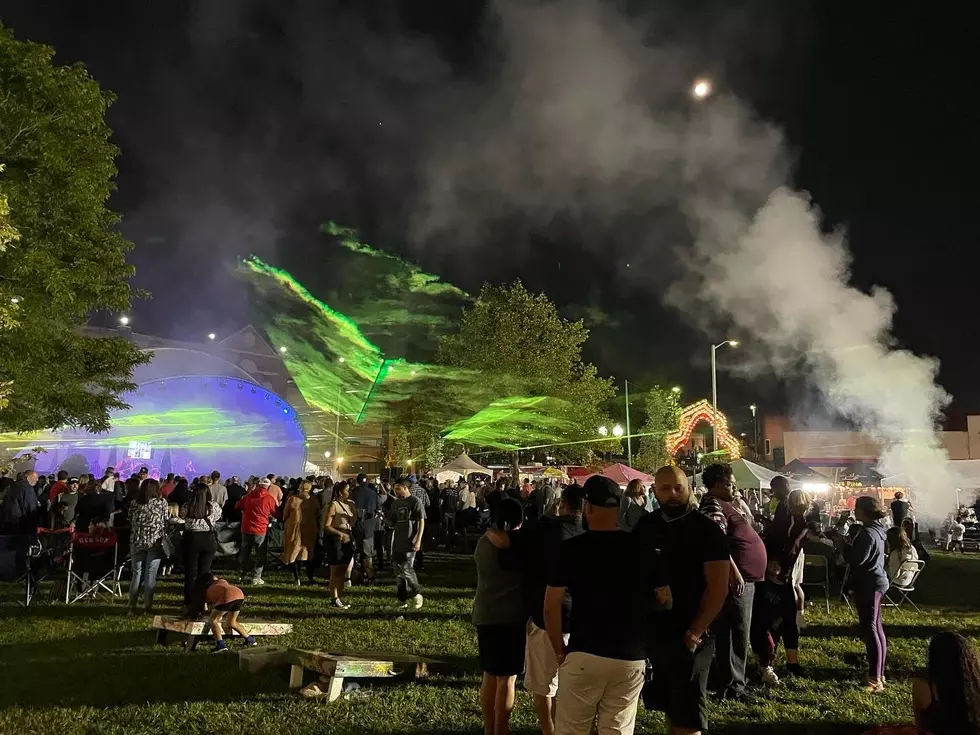 Enthusiastic and Exuberant – My Weekend at Danbury's San Gennaro Festival
Lou Milano
This past weekend was the long-awaited San Gennaro festival in Danbury, CT.
The event was thrown by Jimmy Galante with the full support and cooperation from the City of Danbury. Italians and Italian-Americans understand the significance of this event from a cultural standpoint but beyond that, it's a whole lot of fun centered around food.
Not only did I want to celebrate my heritage, but I was looking forward to this from a professional standpoint. I knew there would be thousands of people in attendance, and I thought wouldn't it be great to do my radio show (Ethan and Lou Show) in front of such a crowd?
I was right, it was an amazing time from beginning to end. I was exuberant, enthusiastic and energized to be around people. Take a photo, video and audio tour of I-95 at San Gennaro 2022.
Enthusiastic and Exuberant – My Weekend at Danbury's San Gennaro Festival
Danbury's first-ever San Gennaro Festival took place over the weekend on Ives Street. Thousands of people were in attendance each day and it's one of the best events I've ever attended. I was lucky enough to be able to work the event, broadcasting live Friday, Saturday and Sunday with I-95. I personally spoke to hundreds of people, and was able to work and see family and friends. I was so filled with excitement, exuberance and enthusiasm all weekend long.
I need to give a special thank you to our listeners of the Ethan and Lou Show on I-95. Your support and kind words throughout the weekend mean the world to my colleagues and I. When you're in radio, you exist in a bubble. On a regular basis, we interact with the community over the phone and digitally, but that is nothing compared against face-to-face meetings. I've been at I-95 for 23 years, doing the morning show for 15. This is, without a doubt, the best event I've ever been associated with.
But wait, there's more. You can hear various segments from our San Gennaro broadcast below. Setting the Scene
Missed Headlines
AJ Galante Interview
Danbury Mayor Dean Esposito interview
Former Danbury Mayor Joe Cavo
The Zoo performs
Then things got weird.
And then, other stuff happened.
WOW! What a weekend.
A Curious Excursion in an Underground Brookfield Tunnel
Recently, I was having a discussion with a friend of mine, I told this person I'd accessed some caves and tunnels in my hometown of Brewster, NY which is just over the NY/CT State Line. He knows how much I love local history, and saw how excited I was about this journey. He told me there was an area of Brookfield, CT that I needed to see, one that most residents have never seen. He told me about a tunnel, one that was not far away from where we were sitting. I made note of the conversation and bookmarked the destination for a future trip.
Vacant Putnam Lake Properties
Putnam Lake is a Hamlet of the Town of Patterson In Putnam County, NY. Originally, the community was a vacation getaway for city folks who wanted Lake property in the country. Today, it's not any kind of weekend or destination getaway but a great place to live, I would know, I grew up there. Like any small town, Putnam Lake, NY has its setbacks. It's difficult to open any business and even harder to keep the doors open. These are some of the long vacant commercial properties of "The Lake."