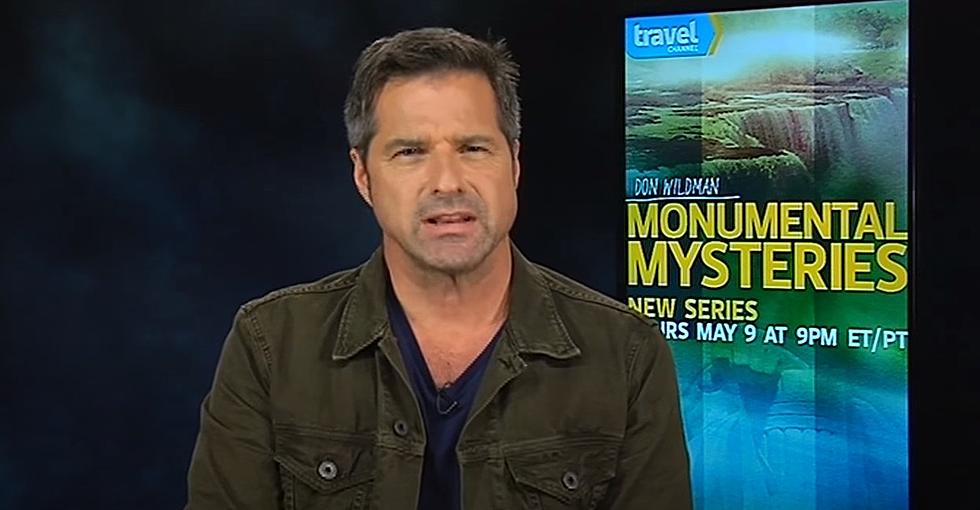 Don Wildman on New Travel Channel Show 'Buried Worlds'
Youtube
Don Wildman is the former host of the TV show "Mysteries at the Museum" and has a new show debuting on the Travel Channel starting Monday (6/8/20) called "Buried Worlds." Don came on the Ethan and Lou show to talk about the project and we also learned the origin story behind his last name Wildman.
"Mysteries at the Museum" is just one of those shows that checks all my boxes. You learn from the show, you learn things about history that almost no one else will teach you and it's relaxing. I love TV shows with top notch narration and few are on the level of Don Wildman. Narration is an art form and Don Wildman is a master of his craft. I don't know why great narration relaxes me but it does.
I have a great feeling about this new show "Buried Worlds," take my money Don Wildman! I'm all in, I'll be putting this show in my cue for sure and I hope you will too. Oh, in case you were wondering Don did give me his phone number so, ya know.....kind of a big deal. Now I can drunk text him on Saturday nights and ask him what kind of khakis he's wearing.
Don't miss the new series "Buried Worlds" debuting Monday night at 9 EST on Travel Channel.
Enter your number to get our free mobile app
Greater Danbury Area Google Images Analyzed