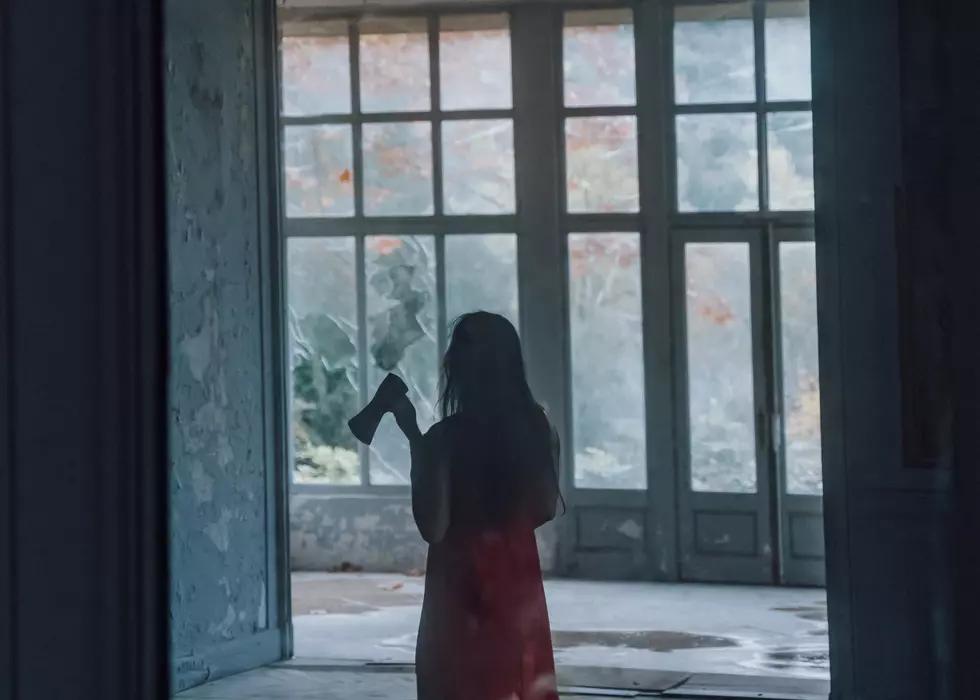 Death, Murder, and Abandoned Houses – A Local Realtor Q & A
Florian Olivo on Unsplash
As it is spooky season, we thought it would be a great time to have some questions answered about one of our favorite topics…creepy and abandoned houses.
Many of you have been hardcore binge-watching one of Netflix's newest series (The Watcher).  I know Jen and I have been, and one of the topics that came up was the realtor being asked whether it was lawful to fail to disclose that threatening letters had been received by the previous owners of the home. It brought up thoughts about some other questions we wondered about like whether a realtor or buyer has to disclose if a death or murder occurred at a home that is for sale.  We don't want to spoil anything for those who haven't yet seen The Watcher, but if you're curious (and have already seen the series) check this link out which helps to separate fact from fiction about the series.
Now back to the point of this article, I reached out to an amazingly helpful and knowledgeable realtor, Karinta DiMartino, to help us answer some questions that people have about creepy and abandoned houses. We wanted an authority on realty rather than just speculating on the topic, Karinta was referred to me by Jen who speaks very highly of her, as you can see in a review she wrote.
As you know the team often writes stories about creepy and abandoned houses, our enquiring minds had some questions and we were surprised by some of the answers!
Must a realtor or seller openly disclose that a death (whether naturally or via homicide) has occurred in a home? 
There's no obligation for the listing agent to disclose that a death or murder occurred inside the home. However: if asked, they must answer truthfully. A buyer agent does have the obligation to disclose this to their buyer client if they come into possession of this knowledge. 
If they don't have to openly disclose this information, if they are point blank asked, must they confirm or deny?
The listing agent must disclose truthfully if asked. If the buyer agent knows, they must tell their buyer client whether asked or not. 
What is the law on someone entering an abandoned home that is off-market?
I'm not a lawyer, but my understanding is that would be considered trespassing.
What happens to the homes that sit vacant for years at a time?
Mother Nature takes over. The town or municipality may cite the owner of record for deferred maintenance or code violations. If it is repossessed by the bank, then the bank has an affirmative obligation to maintain the property. 
If someone attempts to "squat" and use the home for shelter, can they legally become the owner after "x" amount of days?
It would be quite a few days.  If a squatter took possession of a property openly and notoriously for seven years with no objection raised by the owner, they could make a legal case for ownership by virtue of the legal concept of adverse possession. However, it's not automatic. 
Any other insight you would like to add?
Overall whatever an agent knows should be disclosed to their client. Agents have an obligation of disclosure to their client but not another agent's client. A death in the house is not considered a material defect and does not have to be disclosed by the listing agent.
There you have it, folks, thanks for chilling with me, and my thanks to Karinta for her expertise. It's also important to note, that even though Karinta's license is in New York, the real estate agency she works with also sells houses in Connecticut and she has full knowledge of the legalities in both states. If you're looking for a realtor who knows her stuff, I've included her contact details below. For more incredibly entertaining articles scratched out by this guy, you can tap or click right here.
Karinta DiMartino
J Philip Real Estate
J Philip Commercial Group
522 N State Road, Briarcliff Manor, NY 10510
914-755-1394
Philip Faranda
Principal Broker-Founder
Westchester & Putnam's Top-Selling True Independent Brokerage 
(914) 762-2500 Office
(914) 363-0050 Direct
http://www.jphilip.com
Peek Inside A Long Lost house And Barn Found In Rural Connecticut
Magnificent Mason-Made Mansion in Monroe Hits the Market for $1.6M
We invite you to check out "The Castle", with 8000 square feet and three levels. The house was built by the Freemasons and their symbol is all embedded in the stonework throughout the home.
Grammy Winner Paul Simon Sells New Canaan, CT Estate To Richard Gere