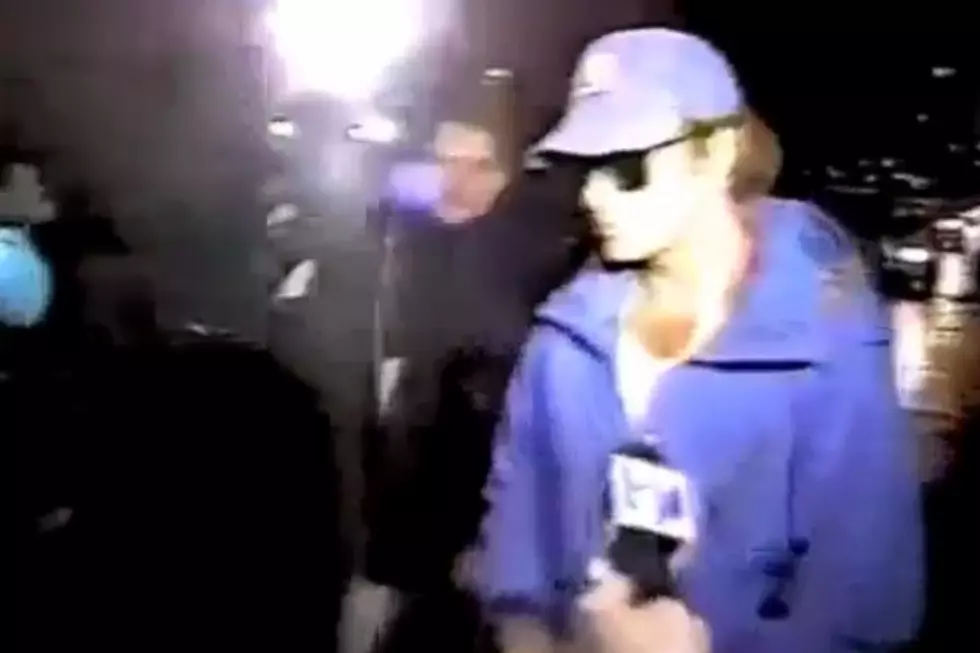 30 Years Ago: David Lee Roth Busted for Marijuana Possession
YouTube
He returned to the top with the band that made him famous, but things were very different for Van Halen frontman David Lee Roth in the early '90s. In fact, on April 16, 1993, Roth reached what might have been the nadir of his time away from the band: getting arrested in New York City's Washington Square Park for attempting to score some marijuana.
That's all bad enough, but as it turned out, he wasn't even looking for much: According to the police report of the incident, Roth sparked up his legal woes by trying to buy a measly $5 bag of pot.
Roth's offense amounted to "less than a misdemeanor," as an NYPD spokesperson quickly pointed out, with a maximum penalty of 15 days in jail and a $250 fine. Ultimately, the case was "adjourned pending dismissal," meaning the charges would be wiped out if he could stay out of trouble for a year.
All's well that ends well, but that's still a drag, man, and definitely the kind of thing that easily could have harshed a less-committed partygoer's mellow. Not our pal Diamond Dave, though.
During a subsequent appearance on the Howard Stern Show (embedded below), he scoffed at the whole thing, comparing his trip to the park for some weed to "buying a pretzel or soda on a Sunday afternoon." Who can argue with logic like that?
Listen to David Lee Roth Talk About His Pot Bust
Top 100 Rock Albums of the '70s