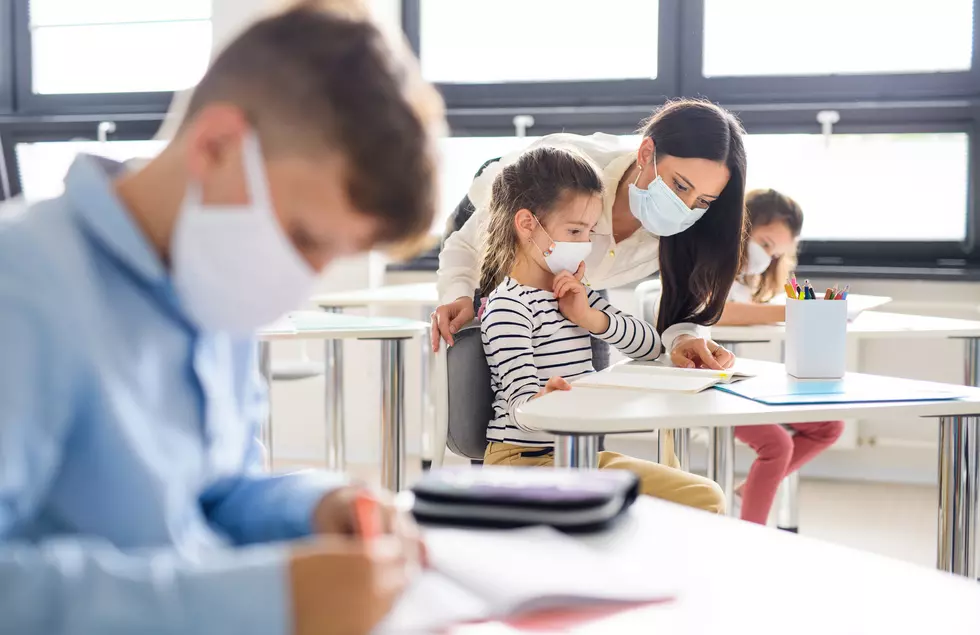 Danbury Public Schools To Begin Using Connecticut's Rapid Testing Pilot Program
Halfpoint
As the amount of COVID-19 cases in Danbury continues to find the city ranked among the areas with the highest positivity rates in Connecticut, the local public school system is next in line to begin a statewide pilot program regarding rapid testing for students.
Enter your number to get our free mobile app
Kathy O'Dowd, the Danbury school system's health and nursing services coordinator, announced that the program will be coming to our local schools during a virtual school board meeting this past Tuesday evening (November 24). Aside from students, the testing will be made available for faculty, staff, and family members, but COVID-19 symptoms must be present in order to qualify for these particular tests.
The pilot program, which was initially launched within the Middletown School district in early November, utilizes the BinaxNOW rapid test. A test that, according to its manufacturer Abbott, is incredibly accurate, fast, affordable, and easily mass-produced. BinaxNOW is also paired with a mobile app called NAVICA, allowing for a user to scan a barcode within the app to show their up-to-date positive or negative status.
During her announcement of the program on Tuesday, Kathy O'Dowd explained that once schools re-open in-person classrooms, students and staff who show COVID-19 symptoms can be tested at Broadview Middle School, Rogers Park Middle School, and Danbury High School. In the meantime, while distance learning is still in place, those within the school system who have symptoms will be able to be tested via drive-thru by appointment.
In the past two weeks, the City of Danbury has seen its largest uptick in positive COVID-19 cases since the initial spike in the first week of April. This past Wednesday marked the highest single-day number of cases with 132 residents testing positive. On Thanksgiving Thursday, 68 new cases were reported in Danbury while 106 new positive cases were reported on Black Friday.
Here is the video of Tuesday's Board of Education meeting:
In Pictures: What Education Looks Like Around the World During a Pandemic